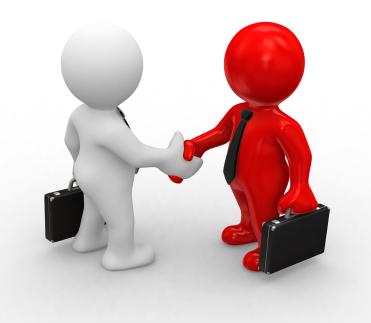 This is a statement describing exactly what your company does. It defines the environment from which the unique selling point is spawned. You have to craft a message to your customer telling them exactly what you do for them. This message is not something that leaves the company, it is for internal consumption only.
Exercise:
Here you will need a newsprint flip chart.
Engage the team to describe just what we do here at ABC Company. The goal is to develop a concise description of the service offered. This statement does not
have to be released for public consumption, so the result can refer to making money or any other sensitive issue. many times the statement reflects the distinct relationship the service or products enjoys with your customers. Ask each of the team members for their opinion of what they company does. The result of this inquiry can be very enlightening.
Try to make the end-result as succinct as possible.
Your Notebook To Do:



Answer the following Questions and put the ACTIONS in your To Do Notebook
craft a message telling your customer exactly what you do for them
develop a concise description of the services offered
ask each team member for their opinions
Latest posts by RaposoRoach
(see all)