At a web conference today, someone asked me that very question. It is such an excellent question because years ago when the Internet was young, it wasn't all that easy to change your design without some technical skills. These days, changing a design is as simple as uploading and selecting the theme. Yes, you may still need a little bit of tech work to tweak it but it's much easier. As a result, I've seen people change web site design like they change clothes. To me, that is a problem and here's why.
Let's forget the branding part of the equation for a moment and talk about usability. Have you ever been to the store to find out they moved the bread aisle? Now you are forced to wander all through the store to find what you need. It is frustrating. While this may be a tactic in retail to get you to stay longer in the store, online, people just click away. Many of us know building traffic is not that easy anymore. You work very hard and in some cases, spend gobs of money to buy that traffic, getting people to come and return to your site. So don't confuse them every time they turn around.
I prefer to make moderate changes that can still make the site look fresh, new and updated. Things like tweaking a few colors, making background changes, updating the buttons, removing blocks that are not effective, adding interactive tools like a ratings option if it is a store. Tweaking the copy to make it clearer where people stumble most often. The underlying structure is rarely changed. Meaning sidebars are still where they are, login links and buttons still in the same place, contact and support links don't get moved and so on and forth.
Does that mean you shouldn't change your site's design? Not at all. The only thing I'm saying is, don't make complete changes too often. Overhauls are good and should be done within reasonable time frame. Or if a site changes hands, sometimes an update is a good thing. For example, TechBasedMarketing has had the same design for over 2 years. It is time for a change. This time, I hope to standardize the structure on all our company's sites including this blog, so there is more uniformity and people can jump from one site to another in the network without getting completely disoriented.
And yes of course, all this is part of our branding process. People need time to familiarize themselves with your brand and if you keep switching your design you look undecided, fickle, flighty. Not exactly characters that you want your brand to have. While there is a lot more that goes into a brand other than design but humans are visual creatures. Imagery and color play a huge part when people are trying to recall your company. If you take a look at some of the largest brands around – have they changed over the years? Sure. But it's often not done all at once.
Resource you might be interested in: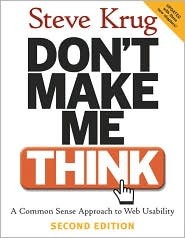 Latest posts by Lynette Chandler (see all)