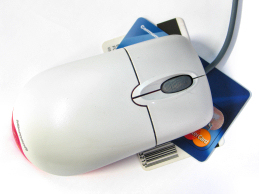 Fraud is big business and something every ecommerce merchant must deal with on a daily basis. There are lots of tools and tips you can use to help your business fight against fraud and I have outlined a few of them below.
Before I go into what you can do to prevent fraud, you need to know some of the warning signs of a fraudulent transaction. The items listed below are not intended to be conclusive, but situations where you should scrutinize more than normal.
Possible Warning Signs of a Fraudulent Transaction
1. Orders larger than your average
2. Orders with several quantities of the same product
3. Any big ticket item
4. Any order with rush or overnight delivery
5. Shipping to an International address
6. Multiple purchases in a short period of time
7. Different shipping and billing addresses
Always use Address Verification Service (AVS)
Always use the AVS service that is provided by Visa/MasterCard. This service allows you to verify the billing information submitted in the order with what is on file with the card issuer. You should spend a little more time scrutinizing the order if any parts of AVS didn't match. However, the mismatch could very well be due to human error or a sign of something more serious.
Take Advantage of IP Addresses
If you have the order information emailed to you, then I would definitely take advantage of an IP Address reverse look up tool. An IP Address is a numerical label that is assigned to a computer by an Internet provider. Let's use the Whatismyipaddress web site as an example tool. This particular tool provides you with the name of user's Internet provider and their physical location. For example, if the IP tool said the purchaser is using Verizon in the state of Texas and they are located in FL, then this could possibly be a red flag. The way to use this tool is to have your web site setup to collect the IP address and include it in the order email using the following format:
http://whatismyipaddress.com/ip/173.64.201.229.
By showing the IP in this format, it becomes a hyperlink in the email. Depending on whom the provider is, this kind of information can be very accurate. For example, if the ISP is a cable or phone company, then the physical location information should be fairly accurate. The reason for this is those types of Internet providers have a hard wired connection to the customer vs a wireless connection using a wireless provider. Keep in mind this information is not fool proof, but should be helpful regardless.
Card Issuer Verification
One of the least known tools available is the help of the credit card issuer. All you need to do is ask the consumer for the 800 number on the back of their credit card. You would then call the card issuer and ask them to verify the purchase with their cardholder. They will then call the real cardholder directly to verify the purchase. This will usually always eliminate any possible ID theft. This can be time consuming, but well worth it for big orders.
Phone Number Lookup
If you need to do a deeper and more thorough investigation, then a reverse phone number tool may be of help. A site called Anywho allows you to do a reverse look up on any phone number that is publicly listed anywhere in the country.
Avoid International Shipping if Possible
For some merchants, International is big business. It does come with a lot of high risk as some of the tools mentioned above are not available like AVS. You can use the IP address tool though. Ultimately, it is hard to verify the legitimacy of the person placing the order unlike it is here in the states. If you do plan on shipping Internationally, it is best to completely avoid the following countries as the vast majority are fraudulent:
1. Belarus
2. Estonia
3. Ghana
4. Hungary
5. Indonesia
6. Latvia
7. Lithuania
8. Macedonia
9. Malaysia
10. Nigeria
11. Philippines
12. Romania
13. Russia
14. Singapore
15. Slovak Republic
16. Thailand
17. Uganda
18. Ukraine
19. Yugoslavia
Curtis helps merchants setup
POS systems
for their retail store or restaurant. The company he works for is Gotmerchant.com, an award winning credit card processor.
Latest posts by Curtis Stevens (see all)