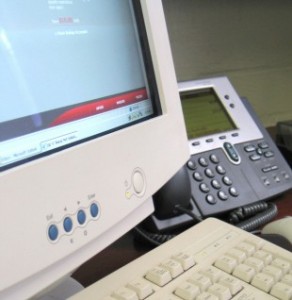 Today, to create a company is one of the easiest things you can do – simply fill all necessary papers and you are done. However, once you create your own business, you will have to start managing it, which where you will definitely need some extra help. I tried to cover all aspects of business management and provide you with a list of tools you can use, so I hope you like my list.
Human Resource Management
GreatBizTools.com
GreatBizTools offers solutions for managing the whole personnel from the managers to the new, just hired employees. They will grant you with software that may perform several tests to select new employees or to build specific test procedures for measuring the knowledge and the skills of your staff. These solutions will help you to develop a more competent workforce for your company.
ProfilesInternatinal.com
These solutions provide measurement for various types of employees. They measure how a person fits customer service jobs and how well a person fits sales jobs. They also do analysis of how individual fits in your organization. They also do rates of manager-employee compatibility, motivation intensity and behaviors.
Oracle.com
Oracle offers several solutions that will help you to enhance current workforce effectiveness and to make your process of transformation or the change from integrating new software, easy and fast. It also offers several tools for capturing organizational knowledge and managing the level of service delivered by your employees for every size business.
Hrtools.com
They offer the following solutions:
Administaff – for human resources (HR) outsourcing, more strategic business decisions, recruiting services for the best employees available by using good retirement services, which provide excellent retirement plans and are included in the package also.
PerformSmart – for statistics of your workforce that will help you to align employees' performance with your business goals.
Orangehrm.com
Their solution OrangeHRM is open source package that includes features like easy installation and administration, personal information module, recruitment module, support and customizations available to purchase, employee self-service module and report generation for any business size at comparatively low costs.
PerfectSoftware.com
PerfectHR is their human resource management solution that allows management of employee information like employment status, contact details, complete dependent information, benefits' details, performance reviews, training, and workers ' compensation. You can automate HR processes like delivering documents, forms, files, notifications and reports.
iCIMS.com
iCIMS is award-winning HR software that offers benefits like: one platform for your HR needs, eliminates cost of implementations and the need of training different users on multiple systems while you can manage the Talent Lifecycle of candidates and employees with 24×5 customer support team.
HR.blr.com
This is a hosted HR solution that will provide you with HR Library, HR Time servers, HR Tools, Salary Center, HR Training Materials and many other services. Some of them are HR Challenge, where you may sing-up for a weekly HR Quiz or HR Strange But True where you may sing-up for humorous HR news.
ICeHRM.cygeek.net
ICeHRM is open source Human Resource Management system, which is web-based and it is most suitable for small and medium-sized companies. AJAX user interface includes features such as administration, leave management, attendance and time tracking, timesheet submission, punch in/out time submission, store project and customer information, store employee pictures, automated installation and support in several languages.
WaypointHR.com
WaypointHR is another open source software which will record and store all important employee information including: personal details and emergency contact information, holiday/sickness/absence history, discipline and grievance records, performance appraisal records, exit interviews and employment termination, current and historical data and much more.
Billing and Accounts Payable
SalesForce.com
Known as the most popular CRM provider that offers solutions, which are cloud-based. In them are included many other CRM business functions and tools except billing and account payable. Over 87 000 companies have chosen this way of approach which must mean that it is bringing satisfying results and all the information is well-kept.
NetSuite.com
NetSuite is a Software-as-a-Service (SaaS) solution that offers support for the entire company from accounting and billing to web capabilities and customer relationship management (CRM). With NetSuite Financials you will be able to run all of your key back-office operations like accounting, order management, inventory and supply chain and business intelligence.
SimplyAccounting.com
Sage Simply Accounting is software solution that is offered in five different package sizes – First Step, Pro, Premium, Enterprise and Accountants' Edition for all sizes of businesses. It will help you to solve your accounting needs by customizing the account options available for your business functions, which results in maximized efficiency and profitability.
Aplicor.com
Their product Account Playable is on-demand web-based system that provides good control over internal expenses, reports of cash flow, and processes of payment, payables and more. You may use Workflow Designer to coordinate routes of cash and approval processes that may be automated.
SageAccpac.com
This solution has two versions – software and hosted. The software version Sage ERP Accpac offers Accounting and Financial Management module that will handle well your accounting and decrease its cost and time. That way you will receive more resources for other aspects of your business. The hosted version offers the same features but at different easy and fast to access way.
SAP.com
SAP have 35 years history in this sphere and they offer single application for mostly small business with different versions for the appropriate count of users that are going to use it. The whole application includes more functions than just managing the billing and accounting processes, which need to be customized for each kind of industry.
Made2Manage.com
Made2 Manage ERP is a software solution designed for medium and small size companies, which has powerful tools and functions to help the automation of all your needed back-office functions so you may keep your attention on your business goals. The system also provides real-time visibility of all the current processes.
US.Intracct.com
Intacct is award winning hosted solution that will provide better operational efficiencies to help you work smarter and not harder. You will be able to improve productivity and the whole billing and accounting processes and to do that you need real-time observation of the financial performance, which is a part of the web-based software.
Tabs3.com
They offer award-winning Tabs3 Taskbill software solution, which provides full control over your billing process – from tracking billing time to generating useful reports to see the status and the history of each individual customer statements. Except that all the security is on your hands and you may decide the level of access to customer information of each manager or employee.
Collaboration Software
JiveSoftware.com
Jive is a software, which is a collaboration solution for companies that need to produce full projects over big distances and to help them work as a whole team even if they have never seen each other face-to-face. They will be able to work as if they are next to each other because this platform offers the communication needed to do that and you may access project information 24/7/365.
Teambox.com
Teambox is an online collaboration tool that was founded by people who prefer easy and fun to handle project management for everyday use. You will be able to succeed in your teamwork by integrating social networking utilities like activity streams, threaded conversations and commenting, inbox management and alerts, RSS feeds and anything else, which will give you a good look on your needed tasks.
CentralDesktop.com
CentralDesktop is cloud-based platform, which you may access from anywhere, at any time and it will establish the connection between your colleagues, partners or customers. The solution has high security and you may use it inside and outside firewalls to manage your teams, documents, tasks and projects.
ProofHub.com
ProofHub is another software solution, which will help you organize projects easy and simple. In the program are integrated chatting tools for important discussions with your project team as well as your customers. You may schedule deadlines, post upcoming milestones that are visible for all team members on the fully customizable dashboard included within every different project.
BasecampHQ.com
The software Basecamp supports good clear communication between people who work on the same projects to insure one well-done job. You may send messages through the program and attach files, comments, milestones and assign dates for every task, which needs to be done on time. Except that the software is available in dozens of languages and you can manage your projects on your mobile phone also.
HyperOffice.com
Hyper Office is a provider of hosted collaboration service which does not require difficult software to integrate or server maintenance. You may focus on your main business goals while they deliver the technical support for the necessary communication. They offer task manager, lifetime training and support for the product, online calendar, online contact manager, business e-mail service and online document management.
ThinkProject.com
Think Project is an online collaboration platform, which offers single repository for all project data, integrating team members and project partners easily, minimum user administration, one electronic workplace for all cooperatives, automatic dashboard, traceability of all processes and tamper-proof storage of all project documents – similar to an aircraft's black box.
IBM.com
IBM delivers several solutions about collaboration for different purposes, implementations, and associates or social groups. They offer either stand alone ready-to-use applications for integration or specified customization or hosted versions covering the following categories: Massaging & Collaboration, Unified Communication, Social Software, Portals and Mashups, Online Collaboration Services and Mobile Collaboration and Wireless.
EasyProjects.net
EasyProjects also offer the two ways of implementations – either application for server or hosted on the cloud. With this software you may create unlimited projects with auto-assignments, milestones, project-level permissions, project billing, unlimited custom fields, interactive charts and more. You will be able also to batch operations to change priorities, status and assignees on multiple projects at once.
MangoSpring.com
Mango Apps 2.0 is a package that contains several applications for your needs or requirements – MangoTalk for social networks, MangoEvent for event management, MangoDocs for document management, MangoIdeas for innovation management, MangoProgects for project collaboration, MangoTasks for task collaboration and MangoChat for online communities and chat solutions. This package is available for hosted, on-premise or mobile phone usage.
E-commerce
BigCommerce.com
BigCommerce's software solution is a program that helps you to build entirely your internet retail store. The program is easy to use and install, even from people who are beginners, and does not require any additional training. The included features are payment gateway integration, credit card processing, shopping cart, website building, hosting, Google Website Optimizer, Google Adwords, Yahoo Search Market, fully customizable product information and more at high level of security.
Shopify.com
Shopify offers online e-commerce software, which is very easy to access – you need only a web browser and you may start building your own online store. Through that same web interface you will able to fully customize and maintain your web site. Advanced customization available through easily explained language for customization and numerous payment gateways and every personal data is well protected.
goEmerchant.com
The e-commerce solution delivered by goEmerchant is very good for beginners. The software has three user levels – for beginners and more advanced software users. The range of features is wide – different product variations, unlimited bandwidth, visitor reports, search engine optimization (SEO), safe and reliable transactions but it doesn't have many payment methods – it only accepts credit cards.
Volusion.com
The Volusion software solution set comes with very long list of features with award-winning 24/7 live support but that doesn't come at low cost. Their services aim to satisfy every need with features like step-by-step training videos, free live software updates, security alerts, integration with PayPal and Google Checkout, free live chat, SEO, comfortable shipping and so on…
3DCart.com
3DCart solution software is also easy to set up and is entirely online based but it requires a little time to use step-by-step wizard. A well designed interface offering a robust set of tools including many features available for all levels of users. On the way of creating your desired online cart, everything is customizable. The software has good CRM orientated information about valuable customer information.
Fortune3.com
Fortune3's software builds your online store through with store builder or with offline wizard by the help of easy to navigate forms and menus. They offer more features more than every other competitor with solid support behind them. Secure transactions with around the clock assistance by support ticket system or e-mail.
CoreCommerce.com
Another web-based solution is CoreCommerce and it offers many pre-made design templates or wizard to design your own. Supported payment methods like e-checks, checks, COD's not only the usual PayPal, Google Checkout, Pay Flow and Authorize.net. Also all needed features around full site as hosting, site building tools and the usual features for all the management, customization and maintenance at high protection.
Smallbusines.yahoo.com/ecommerce/
Yahoo offer solution with unlimited amount of disk space and data transfer but it has 50 000-products limit. You may build your site from 380 possible variations and templates or other methods, which require programming. Great inventory and sales reports with readable graphs, advanced tracking statistics, good support and encryption of all your valuable data.
ProStores.com
ProStores Business is eBay company cloud-based software, which offers website creator, shopping cart and hosting. The creator has 143 design templates available for up to 10 000 products. FedEx and UPS shipping, several wizards for customization, various reports, qualified support and reduce risk transactions are some of the features included.
NetworkSolutions.com/e-commerce/
Another good solution is Standard E-Commerce from Network Solutions for your online store and by the way, it will best fir your needs. Also there is a pro package but it is not suitable for beginners. The features that you will meet here are: already made templates, 8GB monthly bandwidth, 200 MB storage, standard security, online live chat, QuickBooks, 300 products, payment by PayPal and Authorize.net. However, gift cards, gift-wrap and coupons are not available for the standard version.
Corporate Portals
Traction.TractionSoftware.com
Traction TeamPage brings one secure and scalable platform, which combines blog, wiki, social tagging, social networking opportunities, profiles and discussions and it has been awarded through the years. The features include content management, legacy system integration, custom user interface, message boards, mobile access, customizable functionality, multi-language, customizable reporting, search functionality, secure login, document manager, software development kit and user access controls available for Windows, Mac, hosted, Linux and so on…
Oracle.com
Oracle Portal 11g is a complete framework for portal deploying, managing and building for portals with integration of Oracle WebLogic Server. That solution provides environment for building web interface and access to dynamic data by the help of J2EE-based application. You may use Enterprise 2.0 features by Oracle WebCenter Services 11g, integrate Oracle Fusion Middleware or Oracle Applications for better functionality and manage your content by Oracle Universal Content Management.
LifeRay.com
LifeRay is package for building business solutions that includes several capabilities to insure as soon as possible return of the investments. Capabilities like document and content management with Microsoft Office integration, shared workspaces and web publishing, enterprise collaboration, mashups and social networking, identity management and enterprise portals.
TechExcel.com
TechExcel's has integrated CRM solution known as CustomerWise, which offers you customer management, which covers sales, support, assets and marketing in on-premise and on-demand variants. All of the supported features are not different than the other representatives and the support available may be reached in the normal business hours by e-mail or online or you may choose the option to train yourself or an employee to handle the product.
IntelligenceBank.com
IntelligenceBank is an online easy to use platform for knowledge management service, which is accomplished by media monitoring, document management, charting tools and online collaboration. You may manage, share and store corporate information and staff, resources, knowledge and external sources of information via API's and RSS feeds. This product is designed for beginners – it doesn't require special training and it's available on the cloud or for Linux/Unix.
eBdesk.com
eBdesk's package contains three applications: Portal Builder, which generates portal pages and delivers applications and channels to users according to their access rights, SDK for the creation of new applications and channels and Groupware for collaboration with robust implementation. The whole package runs on most of the popular operational systems and supports and on most of the leading database technologies.
JBoss.com
JBoss Enterprise Portal Platform delivers Web 2.0 applications, SOA services and back-end operations to users who interact between and require access to them. By JBoss you may take advantage by benefits like faster results, simple administration tools, simple management and creation of web content and robust performance.
Paratude.com
Paratude Portal is a module of on-demand customer service software, which gives you identical as your web site support portal for the needs of your customers. Despite that, you have the option to change the look and the feel of your portal to guide your customers to the right information for them. Your customers may access easy to reach knowledgebase, submit tickets, submit feedback, and support history or to check their ticket status.
DynaPortal.com
DynaPortal is a package of portal software products, which provides professional and reliable portal internet software solutions from 1996. The package contains more than fifty web applications to help you create and customize almost any kind of website or portal.
Jahia.com
Jahia provides the opportunity to use social gadgets or portlets on every one of your site's pages and the process is similar to the process of adding a text. The integrated Mashup Center offers centralized and unified user interface to help end users categorize or manage the available numerous micro-applications. Also you will be able to take management of all your mashups like JSR168/286 portlets, Javascript-based mashups, Open social gadgets or RSS/Atom feeds.
E-mail and Instant Messaging
Gmail.com
Gmail is the solution for e-mail, social network and instant messaging from Google and it is distinguished from other competitors by simple but very smart and practical interface.
Zoho.com
Very powerful-hosted mail service for business users and mail administrators. The features available for mail administrators include multiple domains, control panel, unlimited groups, e-mail policies and easy migration while these for business users are powerful search, folders and labels, instant chat, calendar, tasks and multiple accounts.
Skype.com
Skype is one of the most popular software and it offers free Skype calls, calls to phones and mobiles at very low cost, free video calls, free instant messaging, conference chat/calls, send or receive files, good support and implementations for almost any kind of operational systems either for computer or phone and even for some TV sets.
ICQ.com
ICQ is one of the oldest representatives of this category and in the latest versions, the messenger offers new tool for messaging history, Facebook Chat connectivity and e-mail notifications from Yahoo! Mail and Gmail.
MSN.net
MSN messenger – except the instant messaging you may share multimedia files and links to other participants in chat or video calls and stay always well informed of the latest news from social networks like Facebook and Myspace. Microsoft delivers also free e-mail services called Hotmail.
AIM.com
AOL Instant Messenger one from the originators of the chat services launched in the early 1990, this product has several years of evolution and the latest version supports Google Talk and Facebook chat at almost every platform or operational system. AOL's e-mail service has very good spam protection, simple and rich interface and is known as AIM Mail.
Messenger.Yahoo.com
Yahoo! Messenger will make possible for you to make free video and voice calls as well as sending IMs. In the latest version are included notifications from the activities of your friends on social networks like Yahoo!, Flickr, Twitter and more. The e-mail service brought by Yahoo! is also one from the most popular since 1994.
GMX.com
GMX Mail is a reliable e-mail service with good spam and virus filters and 5 GB free storage and you may use it for desktop mail program via IMAP or POP.
Gawab.com
They offer stable and very usable e-mail service with 10 GB free online space, IMAP and POP.
Latest posts by Lyuben Georgiev
(see all)