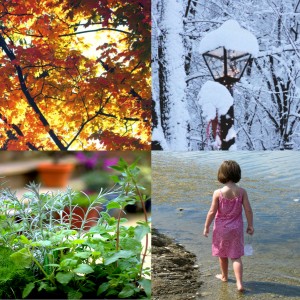 In business, there is almost always a high and low season. If you deal in thermal apparel, expect a dip in sales during the summer, and a rise in moving units as fall and winter set in. People shop for items seasonally, when they need it, according to the weather, the market, and of course, the trends. Many retailers expect their sales to have a peak season, and a slim season.
There are also those who have specialized, seasonal merchandise where they are tied to a specific event that occurs annually, like Christmas or Halloween. These businesses tend to have a month or two during which the profits pour in, and the remaining months are dry. Seasonal businesses have to work creatively and smartly to deal with the highs and the lows of their business so that they will be able to survive, or even expand profit year to year. This is where imaginative business strategies work.
There are certain business strategies into making your seasonal business profitable all year round:
Treat your customers well.
You know what they say about the customer always being right? Take that into mind when dealing with your customers, so they will keep coming back. In a seasonal business, it is a great strategy to take care of your customers so that they will return season after season. Do what you must so that they associate your business with their need. Marketing certainly plays a large role, but the finishing touch is customer service.
Keep them informed.
There are many marketing tactics that can keep you at the edge of the customer's awareness. If you have a catalog, send a new one every 3-4 months. Email them with a monthly dossier of special sales, or an upcoming collection. Make a favorable impression with bold colors and clear information. People are inundated with information each day, and unless you stay within their awareness, they tend to forget about your business. Using any number of marketing and sales techniques will allow you to remain in contact with the customer each season, and offer them something new.
Give the customer a reason to come back.
This section ties into the customer experience. Shoppers love discounts, and love getting something for free. Many businesses have a version of a Preferred Customer Program. Tailor this program to provide a service or product that complements your business, such as a clothing boutique offering free pants hemming (very valuable!) or a ski shop offering free repairs if the customer spends over $1,000. Many seasonal businesses need to be creative in bringing customers to the store, so offering an incentive to return in the off-months offers them plenty of incentives. When they arrive, make sure you've created a happy atmosphere in your store, whether online or brick-and-mortar, that encourages the consumer to spend.
Help them look at your business in a different way.
Use the seasonal lows as an opportunity for your products to be seen in a different light. The Wizard's Orchards in Ann Arbor had traditional daytime autumnal activities for families, such as apple-picking and a corn maze. By adding a haunted house attraction that stretched into the evening hours, they opened themselves up to a new market. This new market included teenagers or young adults who wanted a date-night experience, or something to do with a group of friends. Rebranding some of your items into something that can be used differently or exploring a new demographic removes the restrictions of your marketing strategies and your business – you're no longer tied to a specific date or specific promotion.
Get into Web 2.0
If your website was first designed in 2004 and looks dated, lacks functionality, or is incomplete – update it. The internet is the first step for any new customer to research your business, and a good online presence and reputation will not only inform them about you, but will also be their first step (hopefully) to making a purchase with your company. Hire a designer and developer to update your site so it is represents your brand, is easy to navigate, and makes purchasing simple. Your website also allows you to stay connected with your customers via social media. Keep a blog and update everyone with what's going on in your business, what they want to watch out for, what they might have forgotten.
Maintain a twitter account with updates on sales and promotions. Have a Facebook fan page so customers can easily connect with you, and you with them. Your online reputation is important, so be sure to check that frequently, as anyone can post a review about your business. These websites that host reviews also usually give the merchant a chance to rebut the review with an explanation of the incident. Make sure to counter all these negative reviews as much as you can with an honest, clear explanation of the circumstances.
Discount.
A sale is always on trend, anywhere, anytime, and with everyone. Offer a sale on overstocked items that may not be on trend the next season for a price that people will have a hard time saying no to. Move units from the warehouse by offering them for the lowest price you can, without hurting profit. Give corporate accounts special offers for off-season months if they buy in bulk. Slashing prices doesn't necessarily mean a bad thing for every business, as it may be the key to keeping your business afloat in the lean season.
Keeping a seasonal business profitable during the slow seasons definitely requires you to apply creative marketing strategies and the ability to keep your customers interested, even when they traditionally "shouldn't" be. From expanding into new markets to showing the versatility of your product to staying connected to your customers via snail mail and the web, there are plenty of opportunities for you to keep your seasonal business healthy and profitable.
Latest posts by Isabella York
(see all)