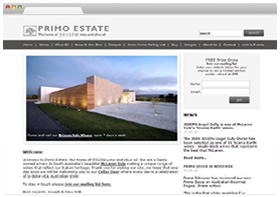 In part 1 of this 2-part post I covered 4 features of great small business websites. As a re-cap the 4 features were:
They are easy on the eye
They are designed around a goal that is measured
They are easy to maintain and get support
They engage visitors
In this post I will cover the final 4 features.
Feature 5 – They showcase and prove something unique
In the sea of sub-standard small business websites the great ones stand out. They generally don't stand out because of their flashy designs or their technical features. They tend to stand out because they do a good job at showcasing what it is about the business that stands out. For simplicity I will refer to this as a Unique Selling Proposition (USP). This is what makes the business unique and the website is a great place to showcase (and prove it).
Great businesses can articulate what makes them unique in a simple short statement and they support it with images, testimonials, guarantees etc so it becomes credible.
Feature 6 – They are personal, social and authentic
Thank goodness those wanky buzzword-filled brochure style sites have had their day. People expect more and people want to work with real, authentic, like-minded people. With the rise of social media this has become even more important because how people engage with your website is becoming a huge influence over it's success (even in the search engines).
Have a look at this screenshot from Emerson Salon. You will notice:
It's not a traditional website – it's a blog, with useful engaging content.
The homepage features headshots of their key staff and it encourages you to 'meet' them with a full page dedicated to each one with good quality photos.
You can see posts on the blog from a number of different staff members and you can even follow them individually on Twitter.
Social media icons are at the forefront of the design – the facebook plugin shows almost 2,000 likes.
These are some examples but there are many ways to make a website more personal, social and authentic.
Feature 7 – They make it easy to find important information
The simple fact is you can get everything else right but if you don't give visitors what they want (and quickly) they will leave – and do so annoyed. Great websites don't forget about the small things. They understand their customers and potential customers and give them what they want. Some things that generally should be very easy to find are:
Contact information,
Store locations / opening hours – for retail businesses
Prices
Clear information on what the business does (yes some sites forget to mention this)
Clear calls to action – i.e. "Click here for a free quote" or "Enter your post code for your nearest store" or whatever the call to action is.
Their homepages aren't cluttered with hundreds of modules about everything, they are able to slim the main design elements down to what the customer is looking for and what the business is trying to showcase.
Feature 8 – They get traffic
We build a lot of small business websites and I can tell you it is very rare for a small business owner to want to talk about traffic before we build them a site. This really is a scary thing – after all what is the point of having a website if you get no traffic?
In my view traffic doesn't seem to get the attention it deserves. Search engine optimisation (SEO) does and Search Engine Marketing (SEM) does and both are important components of a traffic plan. However great websites don't just get traffic from Google. They have a plan for getting traffic from a variety of sources. Here are some examples:
Offline methods (print advertising, email signatures, business cards, networking events)
Natural Google searches and Google local listings
Online directories
Search Engine Marketing (like Google Adwords)
Natural social media (sharing on Facebook and Twitter)
Paid social media advertising (Facebook ads)
Forum posting
Blog posting and commenting
These are just some examples. The important thing here is great websites have a plan for traffic. Their plan will outline what parts of the traffic generation work will be done by the business itself and what part will be done by external providers because some of this stuff is tricky. But they don't exist for the sake of it and they don't get traffic by mistake.
Review your website against the 8 features

Hopefully you got some useful tips from my 2-part post on 8 features of great small business websites. Click on the icon on the left to download a website review checklist which you can print off and use to measure the effectiveness of your own website. I hope you find this useful.
Latest posts by Dan Norris
(see all)