Why Your Site Stats Matter, Especially To The Bottom Line
[ 35:22 | 8.09 MB ]
Play Now
|
Play in Popup
|
Download
(2364)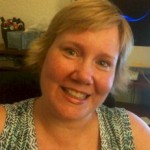 If you've listened to our past podcasts, you would have learned about Kelly McCausey. Kelly is the owner of SoloSmarts, a resource and podcast for small businesses. She's always gives me something to think about and some fabulous action steps each time I talk to her, no matter how 'old' the topic seems to be.
Over the weekend, I had the opportunity to get Kelly on the phone with me to talk about website statistics. It was such a good chat, we went over time. We covered things like:
Why you're missing out big chunks of free market research when you're only watching your page views and number of visitors.
How stats can help you laser target content topics your customers are interested in so you can go create more of them.
How your stats can tell you if you are wasting time and money creating content nobody cares for.
How your website statistics can give your bottom line a healthy boost almost immediately.
How your stats can help you boost your rankings in the search engines and make search engine optimization a breeze to boot.
The difference between Google Analytics and your webhost's website stats and why one is better of the other especially when working with ad networks.
Listen in on the interview, click the player above or download the audio to take it with you.
Kelly will be holding a "Know Your Blog Stats Worshop" to show us step-by-step how to really mine our statistics for better profits. The workshop will be held October 13th. Learn more about this workshop and how to get access and recordings.

Latest posts by Lynette Chandler (see all)