A business email is a formal correspondence between company officials, sent via the Internet. It has taken the place of traditional business letters that are often hand delivered or sent via special mail because most of the time, matters discussed are of immediate concern.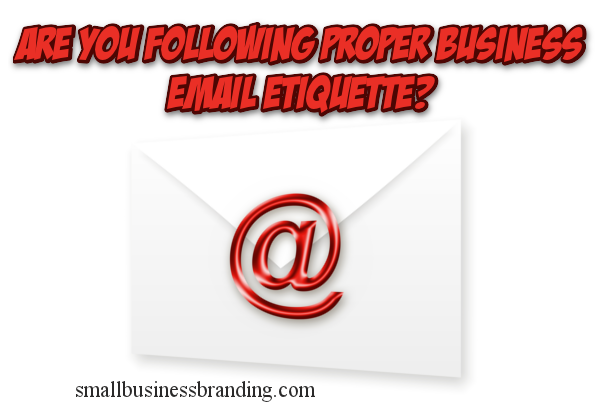 With the email or online fax, message is transmitted in a matter seconds, thus issues and concerns are immediately resolved. Just like a business letter, the style and tone of an email largely depends on the relationship between the officials concerned. One of the advantages of email is the convenience of sending as many messages as possible, allowing parties to be familiar with one another. More often than not, the corresponding parties end up being friends.
However since frequency breeds familiarity, business acquaintances can also become instant enemies, just by email alone. Technology has bridged gaps, however in the business arena it's always proper to exercise a certain level of diplomacy even in business emails.
Purpose of Business Emails
There are various reasons why parties send correspondences. It could be a request for certain information, or immediate action regarding an existing issue. Emails are also sent for ordering supplies, asking for quotations, meeting requests and the like. Formal business messages are also sent to address certain issues, reply to request or an apology.
Business emails are useful, because it stands as a permanent record for transmitted messages. Various issues have been resolved via the presentation of email trails, letters and the other written evidences. Thus it is important that even online correspondences be given ample attention in order to elicit quick response.

The Proper Business Email
Etiquette for business letters requires clear and concise messaging, straightforward and precise content when dealing with relevant subject matters. These qualities also hold true for business emails.
– These messages are meant for busy people and so the information must use the least number of words, without missing out to important details. All pertinent points must be briefly explained and should immediately follow the introduction. If it's an urgent message, then it should be written in the subject panel.
– If a response is needed within the day, then it should also be clearly conveyed. For recipients, just in case an immediate response is not possible, send a reply emphasizing that the issue will be addressed at the soonest possible time.
– The subject panel is one of the important parts of a business email; because it immediately indicates the purpose of the correspondence. A clear subject separates the message from junk mails and spam. Most senders think having an attention grabbing subject, convinces recipient to immediately open the letter. While this may be true, and beneficial for promotional emails, the practice is not acceptable for formal business correspondences.
– Apart from the concise wording, the font type and size must be carefully chosen. Avoid using large fonts; it's an indirect of expressing strong feelings. If it's an email to a friend then go ahead and use colorful letters in bold or italic. However this should be avoided with business emails. For business letters, typing the words in all caps is very rude; it indicates that the recipient could not clearly grasp the message.
– Use the active voice, and pay close attention to grammar usage. Proof read thoroughly, if you do posses a keen eye for spelling and punctuations then ask someone to read it first before sending it. An error filled message can affect your organization's reputation.
Emails to Co-Workers
The same approach follows even if you are sending a message to someone within your organization. Always start with a polite greeting, starting with "dear' followed by the recipients full name or surname is most acceptable. Or if the recipient is unknown start with 'to whom it may concern". If it's someone you haven't met then you address the letter with "dear sir or madam". The email should end with signature, which indicates the sender's full name and position.
Leslie Young is a Blogger, web designer and developer for 3years.She contributes her work to some blog sites that is related to her field of work. She usually writes about business communication, telecommunications such as business phones and
cloud based phone system
, as well as all the latest gadgets including smartphones and tablets.Follow her on
Google+
.
Latest posts by Leslie Young (see all)