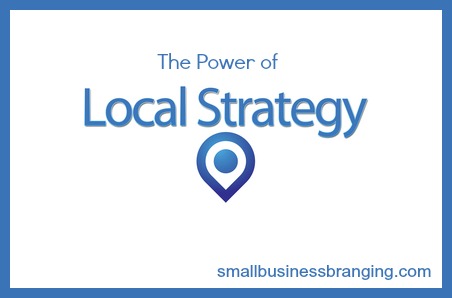 Local businesses are sometimes hesitant to get involved with SEO.  This may be because they have found success with the marketing that they are used to and are comfortable with- like local advertising, direct mail, promotions, etc. but more often than not it's because they have limited resources and aren't willing to take on the additional investment.  However, this means that local businesses are really missing out on a huge opportunity to generate more sales and leads since a large percentage of online searches are for products or services that can be found at the local level.  It really doesn't require loads of time to get a local SEO campaign up and running.  Even just a half an hour a day can make a really big difference.
Here are 4 simple ways to improve your local search presence:
Add local keywords to the site
Think about how people search for a local business.  They will search using the name of the city, town, neighborhood, etc. as a part of the keyword; "Boston dentist", "Boston MA dentist", "dentist in Boston MA", etc.  In order to appear in the search results for these keywords, they will need to be implemented throughout the site- which means that your location needs to appear more frequently than just on the "contact us" page.  Incorporate the location of the business into the title tags for each page as applicable.  So instead of the title of the page being "Pediatric Dental Services" it should be "Boston Pediatric Dental Services".
Verify local search engine listings
The three major search engines (Google, Yahoo!, and Bing) each have a local search component and allow local businesses to create a profile.  Once the listing has been claimed and verified by the site owner by phone or entering a pin code received in the mail, the business owner can add and update all relevant information including a link back to their homepage.  Getting a local listing verified and completing the profile can improve the odds that it will appear prominently for related local search terms.
Submit to other local profiles
Beyond the search engine local listings, there are plenty of other local directories that are worth submitting information to.  The majority of them are free and include a link back to your site which can generate traffic and improve an SEO link portfolio.  Local listings can also help from a branded search perspective.  If someone searches for your brand and you have many local listings, they will all appear which means that the primary brand messaging that is found in search is controlled by you.
Connect with other local businesses
Partnering with other local businesses or sponsoring local events is a great way to generate some quality local links.  Of course, you don't want to do this just for link building.  It should make sense from a business perspective too.
Latest posts by Nick Stamoulis
(see all)