It is always important for small business owners to reach out to their customers. It is important to get their attention and give them information about the small business owner's products and services. Of course, when more people hear about these products and services, there are more chances that they will buy it. There are different ways on how to reach out to customers. The effectiveness of each method depends upon the target market, the nature of the business, and the products or services itself.
Add some ads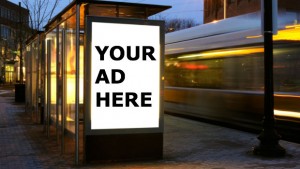 Paid advertisement is still one of the most effective advertising methods. It involved TV, radio, newspaper and magazine, and even web advertising.
TV. TV advertising is definitely expensive so it depends upon the target reach of the small business owner as well as their available resources for advertising.
Radio. In case of radio advertisements, it depends upon a small business owner's connections and the status of the radio station wherein their ad will be played. There are some radio stations that would charge a lot while some radio stations are willing to make deals. Some would accept gift certificates from the small business owner that the radio station can use for some of their contests in exchange of a few minutes airtime for the small business owner's advertisement.
Newspaper or Magazine. This advertising medium is also expensive. Still, there are free newspaper classified ads that can publish a few lines of advertisements or a bigger one at a small cost. Even if small business owners are not interested to spend too much on advertising, they can still take advantage of the free ones since they do not have anything to lose anyway.
Web Advertising. Paid web advertising do not cost that much but it depends upon the traffic and the PR ranking of the website. The bigger traffic and the higher ranking also means higher advertising fee.
Small business owners can also advertise with what they already have such as their products, their store, and their website.
Products. Small business owners can include some product or business information in the packaging of their products. Some small business owners add surprises such as a small prize inside some randomly chosen products- usually in a form of a toy. Information may also be spread through recordings play using the office phone system's RingCentral VoIP.
Store. The small business owner's store may be used to put up posters about specific products and services that they want to tell the customers about. They can also offer free taste for food and drinks or free trial for appliance and gadgets.
Website. Small business owners can do a lot of things with their websites. They can post advertisements, trivia bits, and promotional events on it. They can even use it to hold contests. They can use the website to announce a sale or special offer and even offer special discounts for website visitors.
Social Media. Social media accounts or pages are effective advertising medium. It may be used just like the small business owner's website. However, social media content is known to reach a lot more people than products and services' official websites do. Mostly, this is because when they go online and log in on their social media account, the customers are doing a lot of things. They are getting in touch and getting updates from people that they know. At the same time, they will be getting interesting information from products and services that they like. The best thing about social media is that the users' actions and posts are easily shared and the same goes for small business owners' posts and activities. This will help them broaden their reach.
Latest posts by Leslie Young
(see all)