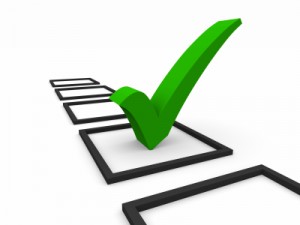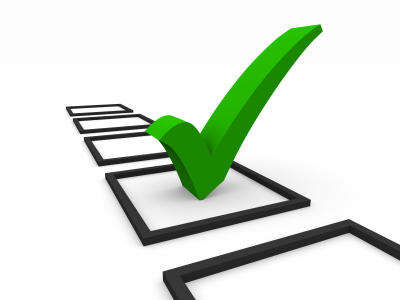 One:
Determine your brand values and be sure that they accurately reflect your brand. One way to be sure is this scenario: if you took away any one of the values would your brand cease to exist as that brand? If not, then the value wasn't a true value.
Two:

Determine or develop a positioning strategy that makes your brand a leader in your category. This is not some fluffy slogan that merely inspires but is something that potential customers can resonate with and in many cases pay more for.
Three:
Own your color palette. Look to your competition and establish color as an icon that represents your brand exclusively. Think UPS.
Four:
Talk with stakeholders to be sure that their perception of your brand accurately reflects the reality of your brand. It is a good opportunity to validate your values as well.
Five:
Is your brand logo in sync with your brand culture? Does it need updating etc? Many graphic design firms and ad agencies believe branding starts here – pity. Your brand logo should reflect your values and also help to differentiate you. Your logo is essentially the face of your brand. It's how the public is able to identify with you visually.
Naturally there is so much more to branding. But, if you are able to build these five steps into a cohesive message you will be well on your way to strengthening your brand and make it easier for you to sell your products or services.
For more than 30 years, I have worked with hundreds of successful small businesses by helping them develop unique brand positioning strategies that differentiates them from their competition. I appreciate working with companies who see the value of going beyond mere slogans and have a desire to sell from compelling positions. I consult predominantly with businesses facilitating my proprietary branding process. This branding process effectively focuses a company's brand delivering a positioning strategy that can be taken to their marketplace.

I have international speaking experience and am the author of "101 Branding Tips," Practical advice for your brand that you can use today. I'm also a "expert panellist" with Bob Proctor (from The Secret)'s Matrixx Events in Toronto.

I have been interviewed in all media and I also blog extensively and uses the digital realm on the web to connect and promote my services world-wide.

I have international speaking experience including a recent event in Prague, in the Czech Republic and is the author of "101 Branding Tips," Practical advice for your brand that you can use today, the book is available on Amazon.com and the Amazon Kindle store.

My clients are from Canada, The United States, Ukraine, India, United Arab Emirates and Tanzania.

I recently facilitated a workshop in San Diego aimed at teaching Graphic Design companies how to build brands for their customers.