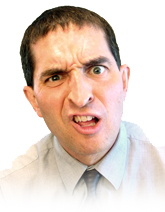 How many companies can you think of that tout customer service, great pricing, guarantees and transparency? They supposedly embrace social media and pretend to get the benefit of the web. They absolutely want their customers to know they love them. They expend a great deal of time and money trying to convince the great unwashed that they are the genuine article. They appear to be doing all the right things. The tricky word here is "appear."
They appear to be doing all the right things.
Like any brand, it's not enough to "appear" to be doing anything. To do so would be a HUGE injustice to your stakeholders. I can't tell you the number of companies who tell me they're on Linkedin but haven't the faintest idea what to do there. They're there because, "everybody told them they've got to be there." They tout customer service because that's what everyone wants right? Sure – but ask them what they do to facilitate great customer service and the real truth is, it's written on the website and brochure but there are no systems in place to deliver.
Saying it seems to be enough. Ask anyone what differentiates them and most will say, "our customer service." I've experienced this first hand. Being a branding guy, you can appreciate this is one of the first things I want to know about when first exposed to a new company in a networking situation or some other venue.
My favourite was one guy who had a guarantee on his marketing. His tout was, "Great service – guaranteed!" Wow! Two promises in one line. I asked him what was the guarantee if he failed to deliver great service. He said in all seriousness, "They can go somewhere else." Now that's shallow. That's what you get if he fails!? Maybe he should reword his position and tell the truth – Satisfaction guaranteed or you can go somewhere else." Are you sold? This guy wasn't trying to be a smart ass. He genuinely believed that his guarantee was justified.
It "appeared" to do the right thing. No risk, no expectation to sacrifice should he fail at his promise to deliver. Thank heavens for the brand. Since it's your reputation, the brand indirectly protects the public from less than ethical businesses. It's no wonder most purchases are made on the recommendation of friends and colleagues. It's one of the reasons why social media is so effective at defending and advocating great brands. Screw up and suffer the wrath of social media. "Appearing" be embracing social media shows a major weakness with this scenario.
If you want your brand to flourish and stand for more than what you do, it's time to stop appearing to do something and start participating in it. Have a brand strategy that uses all channels to push your brand. This is taking control of your brand. Seems like an obvious statement doesn't it? It's a simple statement that's for sure, but it comes with a large commitment. To control your brand you must put out a ton of effort. Sometimes it's going to feel thankless. It will absolutely define your brand. There is an alternative however – and that's to "appear" to be doing something. Nobody but your competition will thank you for that move.
Your competition LOVES to define what your brand stands for. They'll thank you and all they ask in return is a little market share.
It appears to be you move.
For more than 30 years, I have worked with hundreds of successful small businesses by helping them develop unique brand positioning strategies that differentiates them from their competition. I appreciate working with companies who see the value of going beyond mere slogans and have a desire to sell from compelling positions. I consult predominantly with businesses facilitating my proprietary branding process. This branding process effectively focuses a company's brand delivering a positioning strategy that can be taken to their marketplace.

I have international speaking experience and am the author of "101 Branding Tips," Practical advice for your brand that you can use today. I'm also a "expert panellist" with Bob Proctor (from The Secret)'s Matrixx Events in Toronto.

I have been interviewed in all media and I also blog extensively and uses the digital realm on the web to connect and promote my services world-wide.

I have international speaking experience including a recent event in Prague, in the Czech Republic and is the author of "101 Branding Tips," Practical advice for your brand that you can use today, the book is available on Amazon.com and the Amazon Kindle store.

My clients are from Canada, The United States, Ukraine, India, United Arab Emirates and Tanzania.

I recently facilitated a workshop in San Diego aimed at teaching Graphic Design companies how to build brands for their customers.