The holidays are right around the corner. Are you prepared?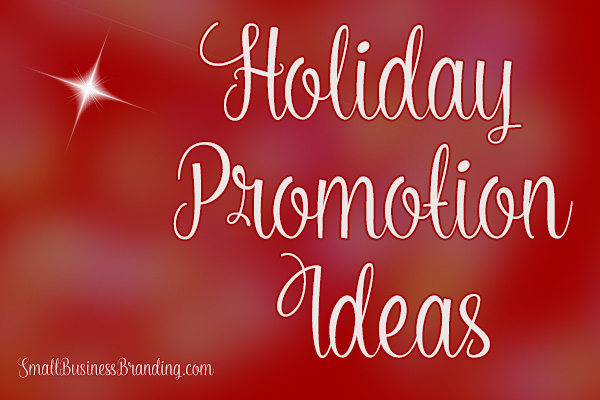 The beauty of a small business is, we can be light on our feet. Besides, you still have a little bit of time and if you're stuck with what to offer, this list should get you started.
The Add-On Bundle
Include a not-usually-offered or not-offered-before add-on to your product(s). It could even be a service.
Example: Get a personal coaching session when you buy this today.
The Value Bundle
Gather your best selling products and bundle them at a meaty enough price for you not to lose money but at the same time, give customers a deep discount compared to buying separately.
The Complimentary Products Bundle
Work out a deal with another company who offers complimentary products. Offer a free entry-level product, free trial, discount price or coupon that they can redeem at the other company's store when they buy from you.
Example: Order a logo design, and get a 20% off coupon for web hosting at ABC host, or business cards at XYZ printers.
The Lifetime Access Deal
This works very well for continuity programs. Offer lifetime access at price that would make the product an incredibly low price if paid monthly over years.
Example: Don't pay $19.99 a month. From now until the offer expires, get lifetime access for only $199 and never pay monthly again.
The One Year's Product Deal
Slight different from the lifetime deal if that sounds too crazy for you to stomach. Offer one year's access or one year's worth of product for a great price.
Example: You'd normally pay $60 a year but for a limited time, pay only $30 and get the rest of the year free.
The 2 For One
When people buy two items of the product of your choosing, they'll get both for the price of one.
The BOGO
This might sound like the same but it isn't although technically the discount would be the same as the two for one. Offer a free item when they buy one.
The Reactivation or Return Bonus
Give customers a bonus when they re-activate their account or return to buy from you. You could offer a discount in place of a bonus but you'd want to be very careful that this is a short term deal and not to be repeated too often. Otherwise, you may end up with people who cancel just to wait for the re-activation bonus later on.
The Pick 3 Deal
Similar to the bundle deal, except this time, you let the customer choose what they want in the bundle.
The 10 Orders & Get Free Deal
Our local grocery store runs this deal regularly. You get a free holiday meal when you shop there 20 times. They do also require each receipt to be at least $20 to qualify and though 20 sounds like a lot. They start the campaign quite early so you have about 10 weeks to earn it.
Your customers may not need to shop with you that often, so you can always adjust the number of qualifying orders e.g. 10.
The $10 off $50 Deal
Instead of giving a straight discount, get them to spend a little bit more with you to qualify for the discount.
The Store Credit Deal
Offer customers store credit or store dollars when they buy from you today.
Example: Buy this today and receive a $10 credit you can spend right away or on your next order.
Private Sale
Reward your most loyal customers by giving them a special offer not found elsewhere. An alternative is to reach out to performing affiliates and offer a special deal just for their referrals.
The You Might Also Like This Offer
Dig into your customer data. Find out who purchased what. Offer them a bonus or discount for a similar or related product. If you don't have one, consider an affiliate product. You may need to reach out to affiliate managers for the products to do this but can be well worth your time.
The Upgrade Deal
When a customer orders a product, offer them a better product or a higher end package. Something they would consider an upgrade for less than the normal upgrade pricing.
Example: Package A is normally $10 and Package B normally $30. When a customer orders Package A, offer them an upgrade to Package B for only $10 more.

Latest posts by Lynette Chandler
(see all)