Perhaps you are looking into setting up offices in a different country – or hope to. Or, maybe you're hoping to connect better with staff or customers from a particular region.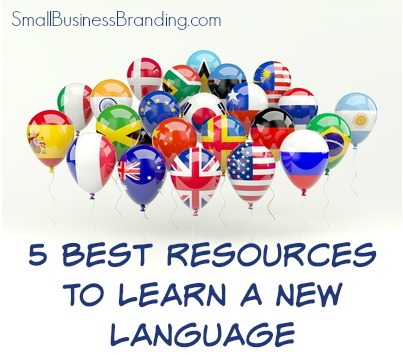 Photo Credit © Depositphotos.com/Mishchenko
Whatever your reasons may be, learning a different language has many benefits for entrepreneurs. Besides business benefits, bilingualism is also good for your mental health.
Studies have shown that bilingualism delays the onset of dementia. People who speak more than one language also process information more easily. Convinced and want to get started? Here are 5 places you can learn a new language for free, or brush up on a language you learned in your youth.
DuoLingo – uses game strategy to help you learn and challenge yourself.
Livemocha – community based learning with native speakers, teachers, language experts and fellow language learners.
Word2Word – this site has an amazing number of links to different language resources. The variety of languages is also quite large.
Busuu – also community based learning. They also have mobile apps you can install to learn on the go.
LearnALanguage – Offers a several language options with interactive lessons.

Latest posts by Lynette Chandler (see all)