A few years ago I pitched my branding process to a mid-size Canadian City mayor. Suffice to say he loved the presentation and the opportunities it would open up. The one item that buried the project was his short-sightedness. Knowing upfront that there were deficiencies in the brand, he didn't appreciate my comment that those deficiencies would have to be fixed so that their brand had a better chance of being authentic to it's target audience. The fastest route to failure is to tout something powerful and then have your buyer discover it was all just advertising spin. The city can't walk the walk. Today they're still just doing advertising but labelling it branding.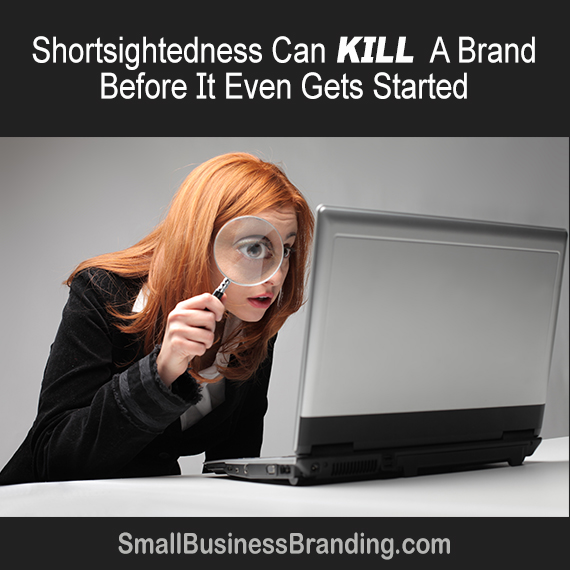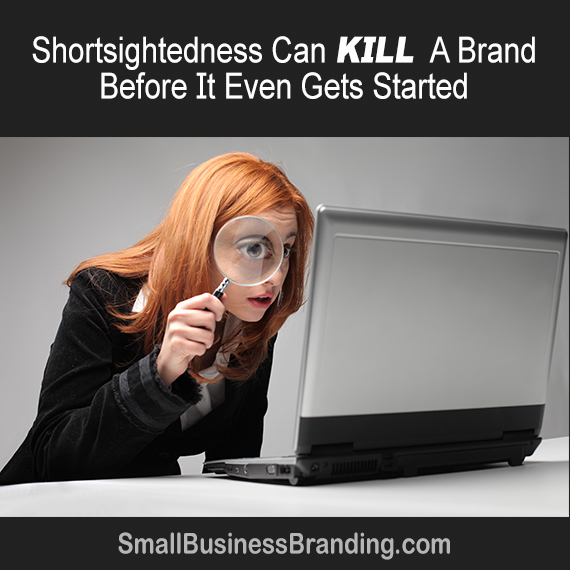 Here in my community we have a city market. The bylaws people saw an opportunity. They showed up early on a saturday morning and went booth to booth gathering business cards from the grannies selling biscuits, young people selling items from their hobbies and other micro entrepreneurs. Satisfied that they spoke to everyone, they went back to their offices and proceeded to send out notices to all these people that they'd all have to buy a business license or shut it down. Their phoney smiles hid the reality of their intentions – more fees for the the city. They didn't care what happened to these individuals and their dreams. What they failed to see was the long-term benefits of city market vendors. Many of these folks are testing their ideas and planning for the future. A local furniture store just turned 90. It all started with one guy peddling furniture door-to-door. Where would the 4 locations and hundreds of employees be today if the city had shut them down because they didn't have a $XX business license?
Another new grocery business in Ottawa, Canada ( Farm Boy ) started in their city market and now have multiple locations and are spreading across the province. That equates to property taxes, bricks and motor leases, employment, and investment all started in a small city market. What our city should have done was gone in, introduced itself and offered to help them in any way they could to succeed. They should provide mentors, and business incentives to go beyond the cookies in wax paper to opening a small bakery in an area the city would like to re-new. But, this involves long-term thinking and long-term branding.
Place brands like any other thrive on long-term thinking. Bureaucrats have to start understanding that short-term gains CAN and DO suppress long-term growth. Being smug about shutting down the painted flower pot booth today changed the future that might have been – namely a unique gift shop in a wanting downtown area. All this is branding folks. Doing it with vision creates log-term wealth. Short-term advertising spin is just that.
For more than 30 years, I have worked with hundreds of successful small businesses by helping them develop unique brand positioning strategies that differentiates them from their competition. I appreciate working with companies who see the value of going beyond mere slogans and have a desire to sell from compelling positions. I consult predominantly with businesses facilitating my proprietary branding process. This branding process effectively focuses a company's brand delivering a positioning strategy that can be taken to their marketplace.

I have international speaking experience and am the author of "101 Branding Tips," Practical advice for your brand that you can use today. I'm also a "expert panellist" with Bob Proctor (from The Secret)'s Matrixx Events in Toronto.

I have been interviewed in all media and I also blog extensively and uses the digital realm on the web to connect and promote my services world-wide.

I have international speaking experience including a recent event in Prague, in the Czech Republic and is the author of "101 Branding Tips," Practical advice for your brand that you can use today, the book is available on Amazon.com and the Amazon Kindle store.

My clients are from Canada, The United States, Ukraine, India, United Arab Emirates and Tanzania.

I recently facilitated a workshop in San Diego aimed at teaching Graphic Design companies how to build brands for their customers.