Info About Small Business Branding
Small Business Branding is a website aimed at those interested in marketing and building small businesses. We focus our content to help you, Market, Brand & Grow Your Business.
This blog is produced by various authors and functions as an online magazine. All of our writers possess a strong interest in growing small business and enjoy sharing their experiences and knowledge with other small business owners and aficionados.
You will find descriptions of all our authors here and each author also has a personal archive with all their previous work listed. Click the author's name on any article to get his or her personal archives.
Ken Chandler-Newest owner operator of Small Business Branding June 2010
Vera Raposo – The Woman Behind The Blog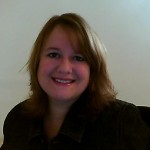 Vera Raposo has been a small business owner since 1996 running traditional retail store locations which grew to 5 spots in Vancouver, BC. Vera closed and sold all 5 locations to move on wither life and create an income on her terms and live the life she so desired.
Now running a successful business that is completely online she has time to enjoy her 3 children, husband Leo, and her cat.Vera runs other sites to help small business owners like Get Content Results where you can grab the content you need to gain exposure online for your business. They say it takes time to build a business but Vera is no stranger to building a business quickly.
What People Are Saying…

Driven, focused, professional and ethical – these are traits that describe the business person who is Vera Raposo. I have had the pleasure of being associated with Vera over the last several years. She is the definition of an entrepreneur. I enjoy working closely with Vera and sharing the same vision for excellence.
Another admirable quality is her love of family and her ability to provide support in the face of adversity. When many others have only the capacity to focus on one issue, Vera effectively juggles many and provides inspiration to all.
If she was a Maritimer – she'd be perfect 🙂
Ed Roach – The Branding Experts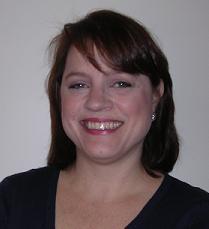 I thoroughly enjoyed working with Vera! She has expert knowledge about branding and marketing based on her own life experiences and is more than willing to share this expertise with her clients.
Vera is a great teacher who is able to explain her thoughts clearly and gives easy-to-implement suggestions. She is also able to see her clients' vision and gets excited about each business' possibilities. I admire Vera's patience, even when I felt my questions were "silly". I look forward to working with Vera again in the future.
Christina Lemmey – MultiMediaVA.com






Would You Like To Write For Small Business Branding?
We are always looking for talented new writers. If you have skills, experience and stories to tell about small business and would like to share your knowledge as a Small Business Branding writer please contact Ken Chandler (details below).
In return for your work you receive exposure to our 2500+ daily readers, will improve your personal brand as a small business expert and help others to become better small business owners.
You will also have the opportunity to place advertisements at Small Business Branding on your individual article pages and author archives. You are welcome to use this space to promote your own websites, products, services, sign-up people to your email list, monetize your content with pay-per-click or other advertising methods or run banner campaigns.
Contact
If you are looking for advice or help with your website, or blog please ask your
question here.
Subscribe To Small Business Branding
You can subscribe to this blog using your favorite feed reader through RSS (copy this link).