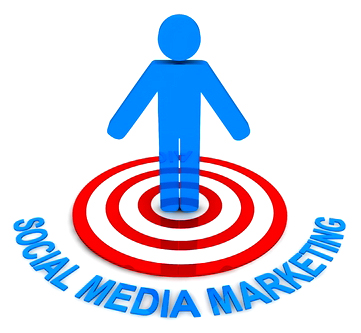 As members of the public we have a type of 'banner blindness' when it comes to corporate imagery. Our immediate recognition of familiar company logos is something the human brain has become accustomed to through repetition and constant cognitive reminders.
You just have to look at our children. At only 5 years of age my daughter immediately recognizes the familiar 'McDonald's' brand and visits it only a couple of times each year. Her branding repertoire at such a young age is extensive which to a large degree is a result of television commercials, which on occasions can last up to 7 minutes on the typical children's satellite channel.
From a corporate and smaller business level, leveraging your brand in order to boost sales is a tried and tested method.
But what if you do not have a recognized brand image?
One if not the most significant movements in the past 5 years from an online vertical has been the inclusion of brand recognition factors in determining the position and popularity of your business website. Search engines such as Google have openly admitted within just the last 12 months that brand 'citations' across multiple platforms (Twitter, Facebook, Local listings) play a part in their ranking algorithm. The chances are, if you have an online business and are not maximizing your brand you are losing out on search positions as a result.
What Can I do to promote my Brand online?
The first thing to consider is whether you have a robust and recognizable brand. Brand images as we have discussed are the 'shop front' of your business and need to portray the right image expressing either your company name or products or indeed both. There are a number of branding firms whom can help you with this. If you have deep pockets then Saatchi & Saatchi is a good place or alternatively if you need to establish a brand or logo from the ground up, then a great budget option is The Logo Design Company which suits the smaller business pockets somewhat easier.
I have a Logo How Do I Use it to help my Search Rankings?
Ok, so you have a clear and expressive image for your company and you now want to leverage the new ranking algorithms in order to achieve increased online success. To achieve this;
Register your business name upon the top 3 Social Marketing accounts.
There are over 50 Social Marketing accounts but the above list is the most important. Register your company (brand) name and set up your accounts. Ensure your business website has links to these accounts as well, therefore providing the 'social' connection from your main online address to these heavy weight platforms.
The next stage is simple.
Use your Social Marketing Accounts
It is very well setting them up but if you do not use them they will bring only limited benefits. Utilize Twitter to talk about daily events in your business. Update your Facebook pages regularly with company news and giveaways. Maximize connections within your Linkedin account and promote the brand and what it means to customers.
These are just a couple of simple steps you can take to promote your image online; remember this provides two important benefits to your business.
The first is a recognizable channel for your customers and potential customers to communicate with you. It allows them to see 'faces' of the brand and to instill within them that 'people' are behind the brand image you have created.
Secondly, more people will begin to embrace your Social Marketing efforts and therefore will begin to recognize your brand image. They will also begin to link from their websites to yours. This provides the search engines with an indicator that your business is active, engaging and crucially, will help to raise your profile within the search indexes and ranking increases!