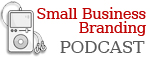 No more boring business podcasts — here you will find tips, ideas & interviews that will actually help you with your business.
Honestly, I'm not a huge fan of business podcasts because mostly they are pretty boring (yawn!) — so I'm hoping to bring you interesting issues that you will utilize and actually enjoy.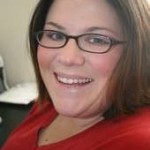 Tishia Lee Discusses Working From Home
Speaking with Tishia Lee was truly inspirational for me. I remember back when I first met her when she was starting her online business.Now she not only has a successful small business but it is completely online, gotta love it! I also highly recommend Tishia for any of your transcription needs she's just purely awesome!

Ed Roach Chats With Me About Branding
Ed is just one super individual with a very realistic view on branding — we often have our own private chats about where we are going with business and help each other out with brainstorming ideas.  With Ed's 25 years of experience showing companies how to brand better — this audio is worth a listen!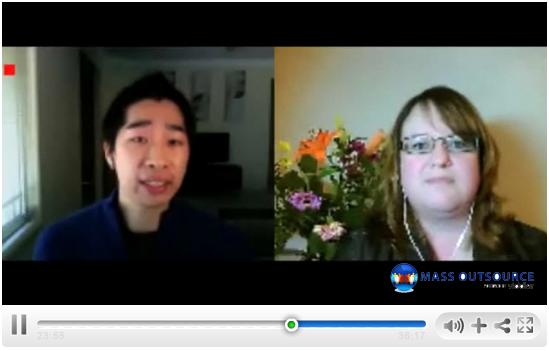 Video: Remove Yourself Completely With Outsourcing
I don't know why I would want to remove myself completely because I do love my business and what I do. But I can see that there is tons of stuff that I've been doing that has been holding me back so I was very interested to hear about Tyrone's experience of outsourcing to the Phillipines and how he developed a 6 figure business within 6 months.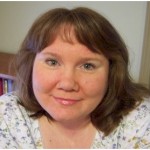 Kelly McCausey Chats About Online Business & Sucessful Moms
Kelly McCausey is one cool person! She went from mega debt as a single mom, working full time outside the home to a wildly successful online business owner. Kelly is also one of THE people who helped me go from offline business owner (MISERABLE) to online success (SUPER HAPPY).
Alice Seba Interviews Me About Outsourcing
Around March of 2008, Alice Seba invited me to discuss outsourcing with her. At that time I was using her outsourcing services, above is the recording of the interview. During the interview we discussed some of the challenges of working with assistants. We talked about when I wasn't planning projects out very well and one of my downfalls were not placing a deadline for a project this can hamper the success of your outsourcing experience.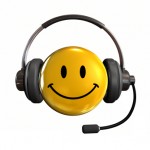 (I have this guy here because he makes me smile)