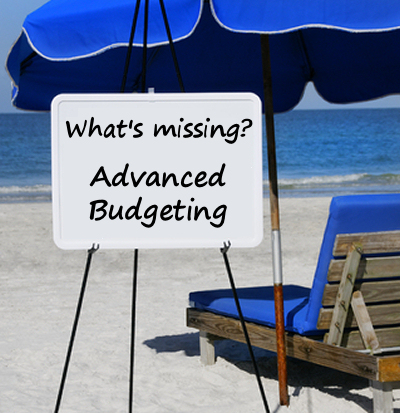 Budgeting is important in regards to your finances. Even if you love to travel budgeting should be your first concern. You will have to budget your travel before actually going on a trip so that you can spend your vacation free of stress. You might not even want to deal with debts and go bankrupt after spending a gala time with your family or friends at a totally different and beautiful place. So, what you need to do is plan your vacations and then budget.
Planning and budgeting in advance
Plan where you want to travel and for how many days. Decide as to what mode of travel you want to take and what other added activities you want to indulge in. Depending on this, you will have to create a budget.
Decide on the place – First, you will have to decide on the place you would like to travel. There are various places starting from the simple ones to the most exotic ones. There are so many states and so many countries that you will be spoiled for choice. You will have to do some bit of research and decide on the place where you would like to travel. Even without budgeting, you know what your limit is in regards to money. So, you will have to decide accordingly. If you want to travel at an exotic place, or travel abroad, you will need to have more money in your hands. So, it is better to plan much ahead of your vacations and start saving money.
Check with the fares – Then check with the airfares, train fares and various other transportation fees to and from the place, and for traveling throughout the place where you are planning to visit. If you get air tickets or bus tickets quite a few months before you travel, you may get some discounts on the cost.
Check with the hotel and the costs – You can also check online with the numerous hotels and resorts where would like to stay during your travel. It is best to choose a hotel or resort that is close to the site seeing spots so that you can easily commute to and from these places. This will save you the extra costs of communication.
Determine the cost of foods and entertainment – You will also have to determine on the costs of food and other kinds of entertainment you would like to indulge in after you travel to a new place. Food costs vary from place to place and it is important for you to adapt to the food habits of the place you are going to travel (though it's not easy always). Otherwise, if you want to get the food that you generally have at your native place can cost you more.
You can also indulge in various kinds of entertainment and fun depending on the place you are traveling like surfing, boat ride, bungee jumping, skiing, and so on. These can cost you a little more and so you will have to decide on the activities and then include the costs in your budget.
Then find out your affordability – After determining on all of the above, you will have to formulate a budget based on the above. You can also use a travel budget calculator in order to simplify your task. Then start saving accordingly. Now, in order to save you obviously will need some time. Thus, it is essential for you to budget much ahead of traveling.
Another very important thing is getting travel insurance before traveling to a new place. This insures you and your family against losses, damages and accidents while traveling. This is one of the primary tasks that you should do other than budgeting before you actually start with your vacations.