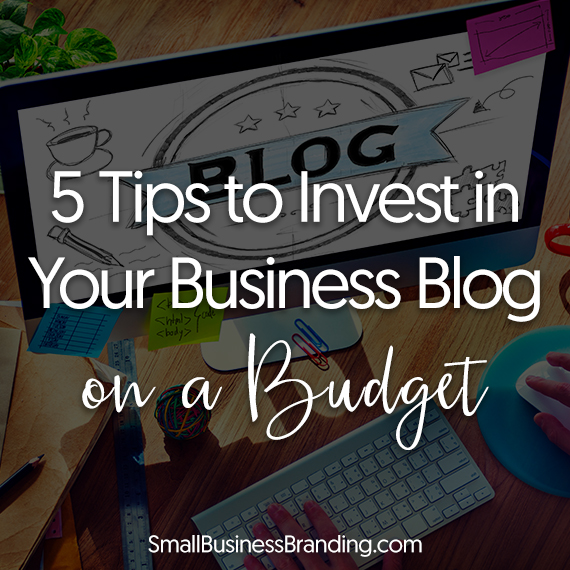 Blog, they say. That's the best way to get your small business noticed, to raise your search engine rankings, to increase customer engagement, to imprint your brand on customers, and much more. It's true that blogging has a lot of benefits for helping small businesses get noticed. But it's not always an affordable form of marketing.
Many small businesses struggle with investing adequate funds into their blogs because the capital doesn't stretch as far as they hoped. As a result, the blog ends up published on a low-quality platform with short, unuseful content and poor imagery. This is unfortunate because when your blog is low-quality, performance tanks and your business receives virtually no benefits from blogging in this oversaturated market.
Fortunately, a lack of funds doesn't mean your business is doomed to fail. You simply have to make some small changes to your blog and reallocate the funds to do the most work within your blogging platform.
Let your blog pay for itself
There are currently bloggers out there making more than $10,000 per month with their blogs. Though this makes up a very small portion of the bloggers on the web, it illustrates the possibilities. Most businesses don't focus on monetizing their blog because they don't want to take their attention away from their primary business plan. But if you're in need of money, monetizing your blog is a great way to raise it.
Through measures like affiliate marketing, advertisements, paid sponsorships, and products, you can reap decent profits from your writing efforts. It might be just an extra few hundred dollars per month, but that's more than enough for most small businesses to develop quality blog posts and promotions each month.
Take advantage of freebies
Though the quality is often in question, there are thousands of free tools, software, and resources at your disposal. Use these for both marketing and content generation purposes. Here's a list of some of the free tools you'd be foolish not to use.
Templates and blog themes
Security plugins
Social media
Google AdWords, Trends, and similar tools
How-to blog subscriptions
Photo editing software like Pixlr
Email services like MailChimp
Infographic and video software like Canva
SEO tactics
Google Drive
There are more tools out there, but this is a good place to start.
Social media is free and effective, so you might as well use it
Social media was mentioned in the list above, but it's so important that it's worth covering in greater depth. Blog posts have the potential to go viral on social media, reaching billions of viewers. As a small business, you can join Facebook, GooglePlus, Pinterest, Instagram, LinkedIn, Twitter, and most other relevant social media pages for no cost.
Once you've established a solid profile and generated a following, you can begin promoting your blog through this channel in order to enjoy the many benefits that blogging yields. Also, all of this is usually free.
If you have a little extra cash, invest in Facebook advertisements for your blog or business. These are fairly inexpensive and extremely effective, as they reach a wide audience. Facebook is also very good at targeting users who may be interested in your content by scanning search results and past purchases for individual customers.
Hire interns to develop quality content for cheap or free
Many students majoring in communications, marketing, or English need internships to graduate, and content writing will fulfill the requirement for most. Work with local colleges to set yourself up as a business that can give interns an opportunity to learn and perfect their craft for free without setting you back.
Note: Taking on interns is about more than free labor. You have to provide a solid educational experience for each student so you can remain a qualified internship provider and continue getting quality content from these "employees." Make sure your office is set up for such an experience.
Update efficiency within the department
It's the inefficient processes that will result in wasted labor and lost revenue that could have gone towards your blog. Your content creation team can improve efficiency in several ways. First of all, create an editorial calendar that shows which blog posts are to be published and when.
Using project management software, cloud content platforms, and other types of free or affordable software will have your teams working faster and better. Discuss regular ways that you can make content creation more efficient in order to optimize your budget.
Latest posts by Jennifer Gretson
(see all)