From the desk of Ken Chandler Owner of Small Business Branding.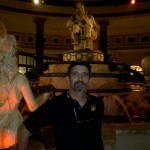 Would You Like To Write For Small Business Branding?
Here at Small Business Branding, we are looking for talented writers with authority in their own particular business areas.We could have articles written by non-experts but that would not provide you with the quality you have grown to expect here.I will not change that policy now.
If you have skills, experience, and stories to tell about small business and would like to share your knowledge as a Small Business Branding writer please see our page with guidelines at
https://www.smallbusinessbranding.com/about/write-for-us/
Vera Raposo ~ Small Business Branding Author
Small Business Marketing Expert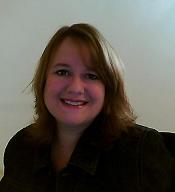 Vera Raposo has been an entrepreneur since age 22, owning 5 retail store locations. In 2003, she closed and sold all locations to pursue her online business.Now she's living out an entrepreneurs dream having successfully turned business into a venture that's completely online.
You can reach her at vera @ smallbusinessbranding . com.
Ed Roach ~ Small Business Branding Author
Branding Expert

For 25 years or so I have developed positioning strategies for small businesses that helps to differentiate them. I appreciate working with companies who see the value of going beyond mere slogans and have a desire to sell from compelling positions. Opportunities come to light in every discussion. I consult predominantly with small business and and implement the solutions developed. I've had the pleasure of being interviewed in all media regarding branding small business, most recently in "America's Best" magazine and the "Christian Radio & Music Industry" trade magazine. I am available for speaking engagements and I have authored "The Reluctant Salesperson", an Introvert's Guide to Selling. Contact me if you are looking for practical advice on bringing your corporate brand to the next level. You can also reach me at my blog here.  I also have international speaking experience including a recent event in Prague, Czech Republic. I am currently working on a branding conference in Mumbai, India for next year.
Lynette Chandler ~ Small Business Branding Author
Technology Expert
Lynette Chandler is a mompreneur who has a knack for teaching other entrepreneurs about the technology and how to recognize and apply its power and trends to their marketing.  Lynette brings to the table a marketing career of sixteen years as well as four years of experience doing technical management.  She is the owner of
TechBasedMarketing.com and is a married mother of 3, living in Eastern North Carolina.