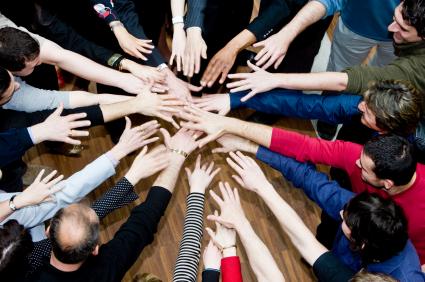 Well, that's it! This is our last day and today we're wrapping it all up here for the Brand Booster 21 Series. We have gained so much from this experience and truly hope it's helped you think more about your brand and how you will develop your brand in different ways.
We will be going through each day and answering all of  your questions that were brought up. So if you still have any questions, feel free to stop by any of the days and post your questions, we're here to answer and respond now. In fact I will be sharing some of the best questions and answers here pretty soon.
I figure today I would recap the top 3 posts of the entire series:
1) Coming Out From Behind Your Brand: The Dreaded Video – You really don't need video to brand your business, it's just not required. But I think that it helps build a relationship with those who come here to the site. I also wanted to try it out to see if it's worthwhile to add here and figured it was worth a shot.  The video turned out being played 388 times, which is pretty cool! I'm including a screen shot of my Audio Acrobat account so you can see (I use AA because it's super easy to put together videos and podcasts – fool proof).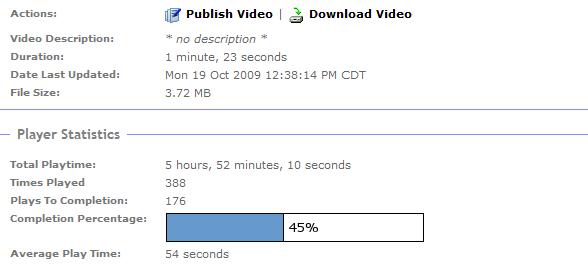 2) What Is Your Brand? –  This was the very first day to our Brand Booster 21 Series and it talked about how you can distinguish yourself from your customers, what your beliefs are, and ultimately it's the CUSTOMER who determines your brand. Here's a quote from it:
Branding is all about what the customers perceive of your company. Your brand is the promise that you intend to make to the customers. The ultimate goal is to spark an emotional connection in order to create a positive feeling resulting of loyalty to a specific product from the customers.
3) Brand Booster 21 Day 7: Unique Selling Point or Positioning Strategy – This was a pretty cool day and my personal favorite in this entire series, mostly because I think it's one that most people including me get stuck on. And I don't think it ever goes away, we should always strive to get to know WHO your customer is. The better we understand our customers, clients, and fans the better we can come up with solutions to help them out. This day started out with this statement, pretty bold words and I think pretty darn good!
This proposition absolutely sets you apart from the competition. In many cases it eliminates the competition all together by virtue of positioning.
What We Learned From This Experience – This whole series was a great learning experience for us. It forced us to plan ahead and this was just a thought between Ed and I in September. We literally whipped up the series and got it all loaded. Sure it wasn't perfect but we both put our hearts into it and followed through with our own promise, this series. We have alot of plans for the future and we've realized how much we enjoy working together so watch out for more "RaposoRoach" stuff coming your way. 🙂
Now we're off to respond to every single day of the series so if there is anything you'd like answered, please feel free to post and we'll respond.
What we'd love to know is did you learn anything about branding that you either were not aware of OR realize how important it is to your business?   

Latest posts by RaposoRoach
(see all)