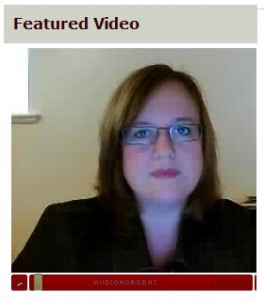 Ok so it wasn't so bad putting it together, the hardest part was to get my makeup on for the video. But just wanted to quickly share with you a couple things and to introduce video here at the site, and my new glasses. 🙂
Recently Ed wrote about Coming out from behind your brand so I decided that it was due time to get a video up. Ed has a very strong brand and often times people even think this site is his own baby, but it's mine. It doesn't surprise me since Ed has what, 25 years experience in Branding?! THAT is the person I want to learn from and continue to develop a strong brand with.
Anyhow, I have an announcement in the video and I promise the video is super short. You can see the video in the new FEATURED VIDEO section.
Oh and do you like my new glasses? I'm not so sure about BLACK. Kinda late though.
Latest posts by Vera Raposo
(see all)