Who could use more website traffic? If you didn't have your hands up then wow, congrats! Almost all site owners big or small whom I know are always looking for ways to get more traffic. After all without traffic you're not really in business. Just like plants need sun and water to grow your online business needs traffic to thrive. But how? You won't find a shortage of people proclaiming a certain channel. Social media! Some cry from the roof tops. Blogging! Others shout into their megaphones.
Well, they may be right but over time, I've learned that there are always some time tested methods that work quietly but surely. They may not be as sexy as the newer shinier methods but they still work. Here some of them that you can implement right away to start getting more traffic to your website – Fast!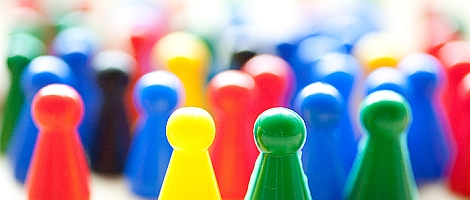 Become an author. Publishing articles online is a sure way to get traffic to your website. But publishing articles is not just great for getting more website visitors, it also positions you as an expert in your field. Not only will potential customers read your articles and visit your website, they will also view you as an industry expert. This means you build trust and credibility. This is why publishing your own articles is a sure fire way to improve your business. In more recent years, this has taken the shape of guest blogging. It's the same thing, just different platform.
And if the thought of writing articles sounds daunting, it doesn't have to be. Web writing is conversational in nature. Simply see it as an extension of your website and put your knowledge into an article format. Then distribute the articles to online article directories as well as trusted, high-ranking websites. The more high-profile websites you can get your articles published on the better.
Budget for advertising. Advertising doesn't have to be scary and you don't need a huge budget to get great results. The key here is to keep in mind that you're a small business owner. You don't want to concentrate on building your brand as such (this takes a great deal of money as well as experience to do correctly) but instead you want to gain a little exposure as well as those highly sought-after incoming links.
Incoming links help to build the credibility of your website within the search engines. The more credible a website appears to the search engines, the more traffic it will receive. To make this strategy work for you, advertise on high-ranking websites related to yours. You want to look for at least a 4 or 5 ranking website which receives a sufficient amount of traffic each month. Take a look at Alexa.com to help determine the popularity of a website.
Write great content. Regularly adding high-quality content to your website is one of the main things you can do to get more traffic. Always think of ways you can help your visitors by adding articles, tips, and helpful information to your website.
Structure the content in a clear order which makes it easy for both your visitors and the search engines to find your website pages. You'll also want to include a site map to help make things easier for your visitors and the search engines, and to make sure that all your pages are properly optimizes so that your website can be found on search results.
You really can't go wrong by adding quality content to your website on a regular basis. Not only does it position you as an expert, it also builds credibility and sends more traffic your way.
Getting website traffic doesn't have to be difficult. It does take time and a little effort but your hard work will be rewarded with long-term results and a profitable, established website.
Need to Build Your Website? Looking for a super easy option to build your web pages? Take the comprehensive website builder at Internet Based Family for a 10-day test trial. You can choose from over 1200 templates and your account includes all kinds of interactive features including: message board, shopping cart, mailing list, coupons and more.
I started my first offline business around 1992 I owned and operated a radio sales and repair shop for about 4 yrs. I have beenonline since around 1996. I dabbled mostly and it wasn`t till 2006 when I went to my first Big Seminarthat I really saw what the internet was doing right at my fingertips.
Since then I have started and currently run several service sites online.My personal brand online is notcompleted yet but I work on it daily in the hopes of establishing myself.

I decided to narrow down those that I truly follow and recommend. Armand Morin , Michel and Sylvie Fortin and Jim Howard author of Branded for Success are my main sources of knowledge these days by choice.
For inspirationTony Robbins fills the bill nicely.
I have to say that Ed Dale is still a favorite and I love what he has done with the Challenge and the amount of people I know who have benefited .Jimmy D Brown,Jim Edwards are always trusted sources of quality information.

I intentionally cut back on those that I follow to reduce the noise and allow me to focus on what is important.This is not to say there are not plenty of good people to learn from. I just think you need to choose a few and immerse yourself in what they can offer.

Napoleon Hill- is a must read for anyone in business

I think I have a diverse enough background to bring some good things to smallbusinessbranding.com . I look forward to the chance to prove it.
Latest posts by Ken Chandler (see all)