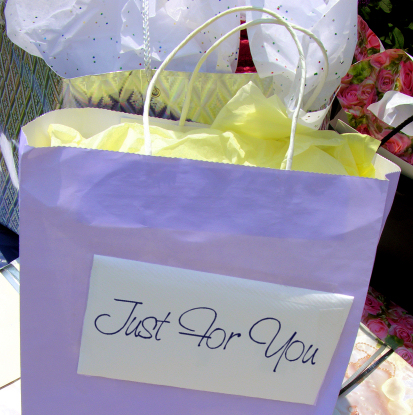 For most businesses, it's not enough to make a sale or sign a customer – you want happy customers, repeat customers who will gladly return for more. Whether you're selling a product or a service, keeping your customers satisfied is a key part of a sustainable business model.
Finding creative ways to show your customers you really appreciate their business – going beyond a simple "Thank you" email – is a smart investment for several reasons:
Word of mouth is often more valuable than professional advertising, marketing, and PR – people trust their networks more than companies. Giving your customers some perks is a good way to get them talking about you, and hopefully recommending you to friends and family.
More and more buyers look for online reviews before making a purchase. Generally, people don't bother to write a positive review unless service really goes above and beyond. Thanking your customers creatively is a great way to get some raves on sites like Yelp.
Guess what? The recession isn't really over yet, and that means every customer in your database is precious. You can't afford to lose them, and investing a little time and money into keeping your current customers is likely far more cost-effective than replacing them.
The truth is, you probably don't need convincing on this point – you know it's important to show clients a little love. But you may be short on ideas for ways to thank them that don't seem tired and routine. Below you'll find five creative solutions to the problem. Give these approaches a shot and you'll get buzz, referrals and happy customers in return.
Reward with Expertise
Not all gifts need to be monetary. You're an expert in your field, and you customers have come to you to buy a piece of that knowledge. Many businesses have built a loyal following by regularly sharing unique, informative content in a newsletter. The trick is not to use the newsletter strictly for promotional purposes. If you're really offering useful information, customers won't hit the "Unsubscribe" button, and by continuing to engage with your brand, they're more likely to shop with you again in the future.
Creative Rewards Programs
There's a great Mexican place near my parents' house that we've been going to for decades. Recently, they initiated a kind of rewards club for frequent customers. My parents now get regular coupons in the mail with great deals like 2-for-the-price-of-1 dinners or free drinks with a meal. It's a really clever way to keep regulars like my parents coming back again and again, and to give some incentive for new customers to become regulars. This is a no-brainer approach that works for restaurants, bars, and all kinds of services businesses – think salon, spa, car wash.
Unique Corporate Gifts
Swag printed with your corporate logo – pens, vests, mugs, etc – is an old standby in the world of customer appreciation. You're giving your customers a token of appreciation and strengthening your brand at the same time. For a more unusual twist on this theme, how about custom logo cookies – yummy treats printed with the image and text you provide, in edible ink! Your clients likely won't have seen these before, and since they clearly weren't lying around in a storage room for months on end, it shows an extra level of effort and appreciation.
Spotlight Your Customers
If you're a B2B company, a great way to show your customers some appreciation is to highlight them on your site or in your newsletter in a "Customer Spotlight" capacity. Showing how a client used your product or service to good effect is a great marketing tool for you – you might consider using video or photos to create a more visually appealing version of a case study. And you'll also be passing business and free PR on to that customer. Not many businesses would turn that down.
Perks for Feedback
Asking your current clients for feedback, and offering them something in return, kills two birds with one stone. You get great tips on ways to improve your offering from the people who count, and boost their opinion of you in the process. Depending on how many clients are on your list, you may be able to offer a small reward to anyone willing to respond to a survey. If that's impossible, you can enter survey respondents into a drawing for a prize. In addition, you could offer a reward of some kind for providing a testimonial. This could be as simple as a link to the client's site, discounts on products or services, or a gift certificate.
Hopefully these ideas will get you started. When it comes to customer appreciation, the only real mistake you can make is not showing any! So make some room in your budget and schedule for strategies that will build a devoted following.
Latest posts by Stephen Pazyra
(see all)