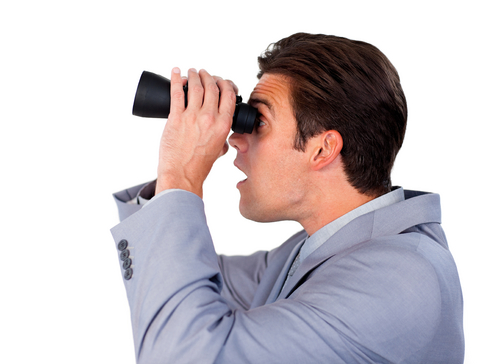 Content has become a large part of marketing, especially online. Inbound marketing tactics such as article marketing, blogging, and social media marketing have all proven to be very effective. As opposed to "interruption marketing", inbound marketing is a technique that attracts the attention of a target audience member that is already looking for information on products or services that you provide. It's a way to join the conversation with a prospect, which is more effective than starting it. The success of these marketing tactics largely depends on the quality of the content that is being distributed. If it's sloppy or looks like it was thrown together in ten minutes, a prospect will notice that and won't take you very seriously. Perhaps one of the hardest parts of content marketing is coming up with quality topics to discuss on a regular basis. Writer's block happens frequently in the online content marketing world.
If your content marketing is ever stuck, here are 3 places to find inspiration:
The Customer Service Manager
The customer service department of any company is the one that has the most contact with the customers. They spend their days answering customer questions and listening to their comments and concerns via telephone, email, social media, and online chat. They are most in tune with the current needs and frustrations of the customers. Ask the customer service department head to provide you with the most discussed customer questions and concerns. This is clearly information that people want to receive and they make great topics for articles and blog and social media posts.
Other Department Managers
Find out what each department does on a daily basis that helps to contribute to the bottom line. If you're in marketing, chances are pretty good that you don't know or understand all of the nitty-gritty details of what everyone else in the company does. Some potential clients or customers may find this information interesting. Analyze every department, feature, and benefit of the product or service that your company provides.

The FAQ Page
Many companies include an FAQ page on their website to address common questions that current and potential clients and customers have. Depending on the nature of the company, the answers tend to be basic. They address the concern, but don't go into that much depth. Take the time to provide further information that relates to each question in a blog post or an article.
While these strategies will work best for companies that actually have customer service managers and various departments, the concept is still the same for small businesses. Talk to other employees to find out what their day-to-day tasks are, what their strategy is for completing them, and discuss any customer interaction that they may have. This information will be beneficial to your target audience and you might learn something in the process as well!
Latest posts by Nick Stamoulis
(see all)