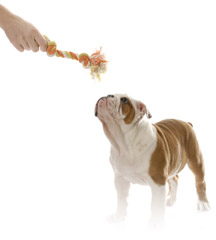 I'm struck lately by large companies who say one thing but clearly speak out of the other sides of their mouth. It strikes me that some PR person or ad agency is advising them to put a great spin on everything. Say it enough times and the masses will believe them. Reality has nothing to do with it. It's all about the spin. It's also timely that it's election season in the U.S. and many of the negative ads are also following this pattern. It doesn't matter that Anderson Cooper is "Keeping them honest," drive it home enough times and it sticks. Sometimes.
Oil companies are incredulous how, on one hand their spin tells us how much they care about us and their beloved homeland (whether that's Canada or the United States). They proudly outline how many jobs they create, how they support community, how much they influence innovation and on and on and on. Then they jack up the price at the pumps and collectively drive the economy into the ground. Everything comes from oil. If they "really" cared, they would charge a fee that allows them to make an honest profit, but not hold the world economy hostage. They would be an honourable citizen partner. But greed is really their brand. Wait until gas is $15 -$20 a gallon, wow, just think of all the great things they'll be able to do for us.
Airlines too are heavy into speaking out of two sides of their mouths. Siting in your seat watching the CEO of the airline on the video spew out how much he appreciates your business, and then rambles on about how great they are and how wonderful they are – blah, blah, blah. What is incredulous here is that while you listen to this tripe, the hostesses are trying to sell you a pillow to use. A few dollars more for a headset. Earlier in your trip you were subjected to: pre-boarding fees, extra luggage fees, long lines and the humiliation of security. I had a friend recently who clicked the wrong button by mistake when purchasing a ticket online, only to be told it would cost $250. to make a correction. Today the worst part of any trip is the flight. They have sucked the pleasure out of it.
None of us can afford to have a brand that relies on spin to try and fool our customers. Airlines and oil companies know that for the foreseeable future we have no choice. They can play their games and win. BUT, there will come a time where they will fall, and fall hard. When faced with a choice our customers will show their dissatisfaction with their feet. You'll get no second chance. If it is your intention to make your brand shine for years and decades to come it has to be built on authenticity. Your values have to be rock solid. Thank heavens most brands do exactly that.
One thing that greed brands do is is serve as an awesome mirror for everyone else. They reflect on how not to do it. Holding your brand up to them, allows you the opportunity to do the polar opposite and be great.
For more than 30 years, I have worked with hundreds of successful small businesses by helping them develop unique brand positioning strategies that differentiates them from their competition. I appreciate working with companies who see the value of going beyond mere slogans and have a desire to sell from compelling positions. I consult predominantly with businesses facilitating my proprietary branding process. This branding process effectively focuses a company's brand delivering a positioning strategy that can be taken to their marketplace.

I have international speaking experience and am the author of "101 Branding Tips," Practical advice for your brand that you can use today. I'm also a "expert panellist" with Bob Proctor (from The Secret)'s Matrixx Events in Toronto.

I have been interviewed in all media and I also blog extensively and uses the digital realm on the web to connect and promote my services world-wide.

I have international speaking experience including a recent event in Prague, in the Czech Republic and is the author of "101 Branding Tips," Practical advice for your brand that you can use today, the book is available on Amazon.com and the Amazon Kindle store.

My clients are from Canada, The United States, Ukraine, India, United Arab Emirates and Tanzania.

I recently facilitated a workshop in San Diego aimed at teaching Graphic Design companies how to build brands for their customers.