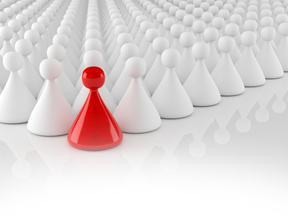 When ever I sit down with owners of companies it is inevitable that the question arises, "When will branding help?"
The easy answer to this is when the perception on the street isn't what you, the leader of your company would like it to be. If your market doesn't having a flattering opinion of you – branding can help. If your offering doesn't differentiate itself from other similar competitive product offerings and you can only sell on price – branding can help. If your sales staff are tired and unmotivated – branding can help. If you'd like to freshen up your brand set forward on a new more aggressive path – branding can help. Branding can also help to uncover issues and circumstances that are acting as barriers to your growth. It can also help to establish a more appealing brand that attracts potential investors or buyers. Branding, dives into the heart of your business and reveals compelling positions and opportunities. It strengthens perceptions and invigorates stakeholders, encouraging them to be advocates for your brand. A reinvigorated brand can do wonderful things. Branding is a top-down initiative that requires a visionary as a leader. It is not for the weak of heart or will. It embraces change and encourages leaders of companies to step up.
Most companies don't address their brands but chose to allow the marketplace to define them. These companies look like the competition, sound like the competition and battle on price with the competition. These companies believe that their brand is their logo and that changing that logo will eliminate any issues that they are suffering. This is one business majority that you might want to steer clear of. This mob, don't believe that they can have any affect on their brands. These brands allow the economy to affect them and in doing so are sheltered from opportunity.
When will branding help? Branding helps very day, every month and every year that inspiring leaders embrace opportunities and refuse the negative. Branding helps when it is your goal to over-deliver and make your relationships with your customers top priority. Branding always helps.
For more than 30 years, I have worked with hundreds of successful small businesses by helping them develop unique brand positioning strategies that differentiates them from their competition. I appreciate working with companies who see the value of going beyond mere slogans and have a desire to sell from compelling positions. I consult predominantly with businesses facilitating my proprietary branding process. This branding process effectively focuses a company's brand delivering a positioning strategy that can be taken to their marketplace.

I have international speaking experience and am the author of "101 Branding Tips," Practical advice for your brand that you can use today. I'm also a "expert panellist" with Bob Proctor (from The Secret)'s Matrixx Events in Toronto.

I have been interviewed in all media and I also blog extensively and uses the digital realm on the web to connect and promote my services world-wide.

I have international speaking experience including a recent event in Prague, in the Czech Republic and is the author of "101 Branding Tips," Practical advice for your brand that you can use today, the book is available on Amazon.com and the Amazon Kindle store.

My clients are from Canada, The United States, Ukraine, India, United Arab Emirates and Tanzania.

I recently facilitated a workshop in San Diego aimed at teaching Graphic Design companies how to build brands for their customers.