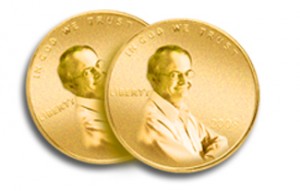 If you been following some of the posts here, you would have noticed that I have been promoting my new book, "101 Branding Tips." (Shameless plug) What you may not know is that I, under no circumstances actually believe that I will become the next business best seller. My motivation for the book was to expand my audience. It was to bring to the attention of a wider market, my opinion. In doing this, I could potentially increase business.
Every book has all of my contact information. Each book, whether it is the hard cover or Kindle version, places this information into the hands of individuals who for some reason or another is seeking tips of branding. That said, writing and distributing a book is a novel way to promote your personal and corporate brand. It absolutely expands your expert profile. Having a book in your profile is impressive on many levels. People treat you different. I can't say why this is so, but there is definitely buzz to it. Locally, I can't tell you the number of times I've been approached for an autographed copy. I've been approached by an international business organization to distribute it free to their thousand members and a local company who bought thirty to hand out to their customers. Like everything else, that puts my name and contact info into the hands of another 1,300 businesses. Let's face it my book is more like a 114 page brochure. Readers will really get where my head is at as far as branding goes, and it further increases my credibility.
Hits on my website are up, comments to my weekly tips are increasing, and a general awareness of me is also improving. I've been approached for interviews both on and off line. I've developed a presentation on the theme of the book, and so far it's been keenly accepted. This past week as part of Kindle's techniques to promote Kindle books, I gave away 871 Kindle versions. That's 871 business aware individuals that never heard of me prior to their free download. This can only lead to better things.
Maybe it's time you considered a book as part of your marketing efforts. It will do wonders for your attitude and influence. It has a major positive vibe attached to it. There's no brochure like it.
For more than 30 years, I have worked with hundreds of successful small businesses by helping them develop unique brand positioning strategies that differentiates them from their competition. I appreciate working with companies who see the value of going beyond mere slogans and have a desire to sell from compelling positions. I consult predominantly with businesses facilitating my proprietary branding process. This branding process effectively focuses a company's brand delivering a positioning strategy that can be taken to their marketplace.

I have international speaking experience and am the author of "101 Branding Tips," Practical advice for your brand that you can use today. I'm also a "expert panellist" with Bob Proctor (from The Secret)'s Matrixx Events in Toronto.

I have been interviewed in all media and I also blog extensively and uses the digital realm on the web to connect and promote my services world-wide.

I have international speaking experience including a recent event in Prague, in the Czech Republic and is the author of "101 Branding Tips," Practical advice for your brand that you can use today, the book is available on Amazon.com and the Amazon Kindle store.

My clients are from Canada, The United States, Ukraine, India, United Arab Emirates and Tanzania.

I recently facilitated a workshop in San Diego aimed at teaching Graphic Design companies how to build brands for their customers.