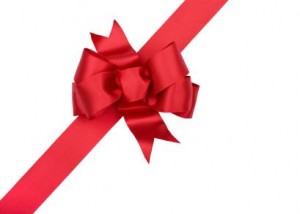 In a lot of ways starting a business and giving birth to a new brand can be an exciting process. No one knows who you are yet, so they have nothing to build an opinion on. On the other hand, since there is no formal introduction yet, everything about you is essentially rumour at this stage. A good place to start your brand is PR. Having a basic introductory website, and a weekly update to media, will help build interest and keep your information factual.
Any contact with suppliers and potential customers should alway be cordial. How you treat any contact at this initial stage, could set the tone of your new brand. Determine how you would like to be perceived and then strategize as to how you might influence this. Developing a positioning strategy that makes you the leader or the best at something will give your new brand resonance with your market. The worst thing you could do, is "follow the leader." In doing this your brand offers nothing to the marketplace. Why bother existing at all? Every decision you make should assist in differentiating your new brand.
In discovering your difference, your launch can be exciting. You could be on your way to building a remarkable brand. Dream big! Don't strive to be one of the best – strive to be the best. Just delivering good customer service isn't enough – deliver the best service. Discover ways to over-deliver. Never forget that every thing you do affects the success of your brand. Don't take designing your brand image lightly. An amateur attempt just reflects back on you. I've known some small businesses who took more interest in their decor than their brand image. Ultimately this shows in their success or lack there of.
Another important strategy is to build your "expert profile." Your expert profile is your customer's perception of your level of expertise. I typically recommend using Linkedin as a good start. Bringing your profile as close to 100% is a great way to get a handle on your level of expertise. Next round it out with a Facebook business page. But, I think that the number one activity that defines your expertise better than anything is blogging. It allows you to actively put your opinion out for all to see. With blogging the trick is to give away valuable information. It's a lot of effort but the rewards over time can be extraordinary. I've not only gotten leads from blogging but press interviews and unique opportunities.
Your brand is in your hands. Ignore it and the competition will step up to define you. Own it, live it and strive from it.
For more than 30 years, I have worked with hundreds of successful small businesses by helping them develop unique brand positioning strategies that differentiates them from their competition. I appreciate working with companies who see the value of going beyond mere slogans and have a desire to sell from compelling positions. I consult predominantly with businesses facilitating my proprietary branding process. This branding process effectively focuses a company's brand delivering a positioning strategy that can be taken to their marketplace.

I have international speaking experience and am the author of "101 Branding Tips," Practical advice for your brand that you can use today. I'm also a "expert panellist" with Bob Proctor (from The Secret)'s Matrixx Events in Toronto.

I have been interviewed in all media and I also blog extensively and uses the digital realm on the web to connect and promote my services world-wide.

I have international speaking experience including a recent event in Prague, in the Czech Republic and is the author of "101 Branding Tips," Practical advice for your brand that you can use today, the book is available on Amazon.com and the Amazon Kindle store.

My clients are from Canada, The United States, Ukraine, India, United Arab Emirates and Tanzania.

I recently facilitated a workshop in San Diego aimed at teaching Graphic Design companies how to build brands for their customers.