To grow, every business needs new leads and new customers. Without a steady incoming flow of new customers, you would hit a plateau and eventually decline. There are different ways of achieving that but the quickest is to advertise. Doing it online means you get results faster. So how do you do it? Read on for a quick online advertising how to crash course. Let's begin.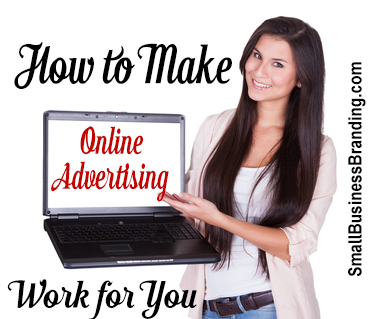 Who Are You Advertising To?
Do you know? Everybody is not an acceptable answer. While each online advertising marketplace you use will have their own target market options, you still need to clarify this up front. It'll save you some time digging around later on and definitely make it easier for you as you navigate the different advertising marketplaces. So paint yourself a picture of your ideal customer.
Are they 30 – 40 year old men?
Women?
Do they have children?
What do they like to read?
What do they like to watch?
What is their idea of entertainment?
What other interests might they likely have?
What stage of life would they likely be in?
What could be their next lifetime milestone – e.g. Getting married, having a baby, children going to college, retirement.
Some people tell you, to only have one clearly defined target group. Personally, I think that depends on your product. Some of us have products that appeal to different types of people. They may consume your product differently, and even buy for different reasons. They are still a target group. So define these groups if they apply.
Who Are Your Competitors?
You may think it strange to think about competitors for advertising. Truth is, this just goes to show how far online advertising has come. You want to list out your competitors because in most ad marketplaces, you can target your ad to people who follow or are interesting in your competition. This is a fantastic opportunity to take advantage of. So know who your competitors are. Brainstorm and list as many as you can. Consider also indirect competitors.
Prepare Your Advertising Materials
Again, each online advertising marketplace will have their own requirements but there are a few things you can prepare ahead of time. Among the key things, is your core advertising message. What exactly are you advertising?
Are you promoting a sale? Do you want people to opt-in to your mailing list? Sign up for a webinar? Install an app? Pick up the phone to call you? Complete a survey? Download a cheat sheet?
Once you know this, then you can create some ads. For banners, this is somewhat easier because popular sizes are uniform across the Internet. For text ads, prepare a few variations since each channel will have different word count limit so you need to have some flexibility.
It would seem obvious, but in case it isn't, prepare your landing pages. Make your landing page deliver or match up to your ad's promise. Consider – what would you expect to see if you were clicking through your ad? Do everything you can to make it easy for people to take the next step so you're maximizing your ad spend.
Locate Ad Marketplaces
Now comes the fun part. Placing your ads, but first, you need to know where. Here are some great places to get started.
Many of these places make it really easy and it's all self-serve. Some may also assign a rep to help you. The actual steps differ from one network to another. In general, what you need to do is create an account, select your target and enter/upload your ad.
More Online Advertising How To Resources
Is it really that simple? The short answer is yes. However, this isn't called a crash course without reason. There are a multitude of things that have been simplified and in some marketplaces, you have to make sure you're playing by the rules or get kicked out. To cover those, this post could end up as book.
Thankfully, we don't have to because some fantastic online advertising how to resources already exist. If you're committed to advertising and want to make sure you don't waste time nor money, check out the Bring Your Own Traffic course.
I started my first offline business around 1992 I owned and operated a radio sales and repair shop for about 4 yrs. I have beenonline since around 1996. I dabbled mostly and it wasn`t till 2006 when I went to my first Big Seminarthat I really saw what the internet was doing right at my fingertips.
Since then I have started and currently run several service sites online.My personal brand online is notcompleted yet but I work on it daily in the hopes of establishing myself.

I decided to narrow down those that I truly follow and recommend. Armand Morin , Michel and Sylvie Fortin and Jim Howard author of Branded for Success are my main sources of knowledge these days by choice.
For inspirationTony Robbins fills the bill nicely.
I have to say that Ed Dale is still a favorite and I love what he has done with the Challenge and the amount of people I know who have benefited .Jimmy D Brown,Jim Edwards are always trusted sources of quality information.

I intentionally cut back on those that I follow to reduce the noise and allow me to focus on what is important.This is not to say there are not plenty of good people to learn from. I just think you need to choose a few and immerse yourself in what they can offer.

Napoleon Hill- is a must read for anyone in business

I think I have a diverse enough background to bring some good things to smallbusinessbranding.com . I look forward to the chance to prove it.
Latest posts by Ken Chandler (see all)