If you own a business then you should be engaged in what the marketing savy call in-bound marketing. That in layman's terms is drawing customers in to you. The major part of my marketing is exactly this strategy. What I am doing here (writing this post) is exactly that. Generating valuable content that provides value to a potential lead that helps to build your brand and goes a long way to establishing you as a thought leader. In-bound marketing is definitely a long-term strategy but one (I think) is more valuable. It is also more genuine. Out-bound marketing pushes your message out to businesses and relays on them paying attention. Most times in lands in front of them when they're least likely to buy. In-bound draws in people who are LOOKING to buy.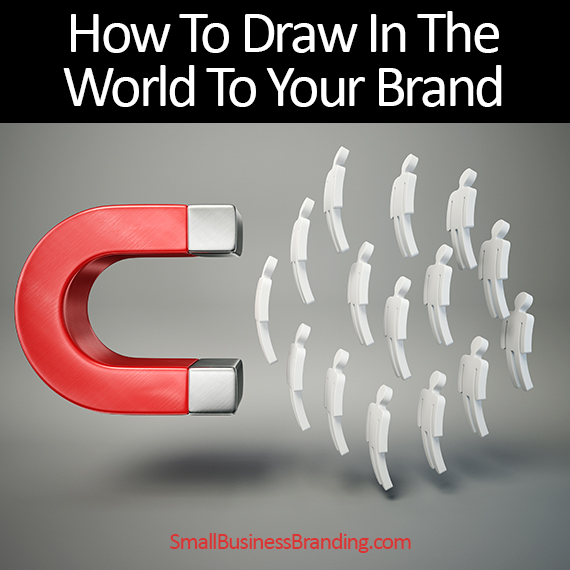 A good example is appliance stores sending you a flyer in the mail. We all call this junk mail and unnecessary UNTIL our microwave breaks and we need a new one. Then we are a motivated buyer. But that hated flyer is long gone – tossed out with the recycling.
Enter – in-bound marketing.
As that appliance store, all that blogging, updating your Facebook business page, introducing new appliances on Pinterest, wisdom on Twitter, educating in YouTube with videos and email marketing to name a few come into play. Your customer with the broken microwave jumps all over Google. Even if you've never given any thought to SEO (search engine optimization), the fact that you've provided great free content on all the mentioned social channels makes your business the love child of Google. There's a strong chance that you'll pop up on the first page in a search. If you've ever wondered what the payoff to all that effort building content was, Google is it. Even though you know your listening audience is super small, this is the payoff – search results.
That's the huge benefit of in-bound marketing. They search with a need and discover you. They learn that you are a thought leader and want to learn more. Warm lead. Engage them and put a new microwave in their trunk.
It doesn't matter what type of business you own. The value and goal of in-bound is to attract quality NOT quantity. You're putting in all the effort for search, then for the opportunity to land a warm le
For more than 30 years, I have worked with hundreds of successful small businesses by helping them develop unique brand positioning strategies that differentiates them from their competition. I appreciate working with companies who see the value of going beyond mere slogans and have a desire to sell from compelling positions. I consult predominantly with businesses facilitating my proprietary branding process. This branding process effectively focuses a company's brand delivering a positioning strategy that can be taken to their marketplace.

I have international speaking experience and am the author of "101 Branding Tips," Practical advice for your brand that you can use today. I'm also a "expert panellist" with Bob Proctor (from The Secret)'s Matrixx Events in Toronto.

I have been interviewed in all media and I also blog extensively and uses the digital realm on the web to connect and promote my services world-wide.

I have international speaking experience including a recent event in Prague, in the Czech Republic and is the author of "101 Branding Tips," Practical advice for your brand that you can use today, the book is available on Amazon.com and the Amazon Kindle store.

My clients are from Canada, The United States, Ukraine, India, United Arab Emirates and Tanzania.

I recently facilitated a workshop in San Diego aimed at teaching Graphic Design companies how to build brands for their customers.