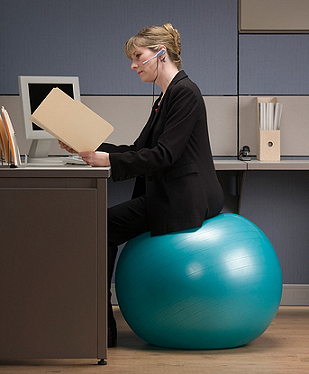 It takes a lot to run a successful business—hard work, dedication, patience, and vision, to name a few. But in order to keep your business healthy, you need to be in good shape yourself. Your health is just as important to your business as any of the tasks you perform each day—perhaps even more so.
But in today's business world, who has time to take care of their health? It's easier to grab fast food than to prepare healthy meals, easier to sleep in than to exercise and easier to work late than to make time for relaxation. But a healthy, balanced life should always be a priority, no matter how many plates you're spinning. Here are some ways to take care of yourself physically, emotionally and mentally so you can give more to your growing business.
Physical Health
Preventing illness is much better than treating it. Work healthy habits into your daily routine. Exercise before work or take a walk on your lunch break. Store healthy snacks in your office and keep a water bottle handy. Doing these simple things to work healthy habits into your routine will pay off.
If you do get sick, take care of yourself. Give yourself an extra hour of sleep or take an afternoon off. No one will mind if you're missing for a little while, and those couple hours will be much easier to make up than three days of sick leave.
Emotional Health
Staying emotionally healthy means you can cope with the pressures and stresses of life in a productive way. This ability is especially important to business owners. Address issues with your business before they get out of control. Let yourself have fun with your co-workers once in a while. Get plenty of sleep. Your emotional health is as important to the success of your company as your physical health, and you should thus give it just as much attention.
Mental Health
Especially if your business is young, you likely spend well over 40 hours a week tending to it. Working such long hours is mentally taxing and can become counterproductive as you become fatigued. Give yourself time to relax and socialize. Go on dates or get together with friends. See a movie or read a good book. It's important to work hard, but leisure keeps you mentally balanced.
Keeping balance in all areas of your life will help you and your business succeed. Physical health keeps you functioning at full speed, emotional health allows you to cope with stress and mental health prevents burnout. With all three functioning together, both you and your business will be unstoppable.