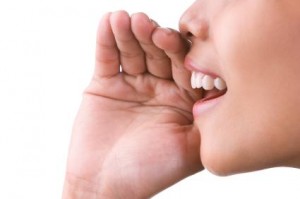 Do you have a magnetic brand — what efforts are you doing to develop a brand that truly draws people to you and your company?
A magnetic brand is a brand that attracts people. Think about the brand's you're familiar with and attracted to.
What makes them magnetic?
Chances are they portray a certain image that you like to associate with. As a small business, you can take this theory and run with it to develop a magnetic brand for your business.
Here's How to Develop a Magnetic Brand
#1 What is your personality?
Most small businesses would do well to brand their business to their personality. For example, if you're a straight shooter then brand your business that way. If you're fun loving, then develop a brand around that. And if you're a serious sort, then use that. Branding your business around your personality makes it much easier to send a consistent and solid brand message. And you'll be working with people you can easily communicate with and relate to. It's much easier than trying to build a brand that isn't you.
#2 Build your brand around your customer's needs and wants too.
For example, if your business is about cancer insurance and you're a sarcastic individual, the two many not go hand in hand. Consider the feeling and brand image your customers need to trust you and connect with you.
#3 Embrace colors and images that support your personality and the brand voice your customer's need and be consistent when presenting them.
Use your logo, colors and graphics consistently throughout your web content, marketing materials and communications. Create a theme and an image you want to portray and stick to it so prospects and customers can begin to recognize you.

#4 Interact.
Get out online and participate in the world wide web. The more your audience sees you the more powerful your brand becomes. Experts say that people need at least three exposures to a brand before they remember it, which means you need to be out interacting online with your prospects and customers to make sure they know you. Use social media to facilitate the process.
This is what makes social media such a powerful tool. Three positive interactions with a prospect create brand recognition and social media opens you and your company up to thousands of potential prospects.
#5 Focus on what your brand does best.
If you try to be all things to all people, you'll end up being nothing to everyone. Be unique and focus on your USP, Unique Selling Proposition. Differentiate your brand around your strengths and your personality. Determine what your brand stands for, and deliver on your promise.
Building a magnetic brand takes time, focus and consistency. Decide what your message and your brand is going to be. Make sure it fits with your personality and your target audience and cultivate your brand in everything you do. Be active online, participate in social networking and media, communicate your brand in your messages and activities and focus on giving your audience what they need and want.
Latest posts by Vera Raposo
(see all)