Small business owners struggle with marketing their products as well as their services, contracting new customers, and maintaining their current customer base in order to succeed. In order to create and maintain the latter, the former must be done and done well. Marketing and advertising is the key to any small business success. This began with direct selling, evolved into advertisements with flyers, posters, then emails, websites, and now electronic ads on social networking sites. Targeting the appropriate customers is the best way to anticipate and meet the needs of those customers.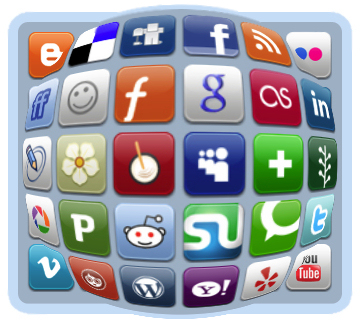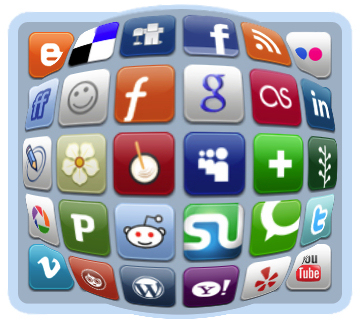 Social networking sites include LinkedIn, Twitter, Facebook, and Myspace. These sites each offer options for small businesses to create profiles and pages, wherein they are able to advertise their products and services. Offering new applications which quantify the likes and dislikes of individuals, users of Facebook can now join "groups" which support small businesses or can "become fans of…" these small businesses, adding to their advertising. This becomes advertising thanks to the ever-evolving applications which these social networking sites have added. The recent activity of individuals, including joining small business groups or adding support to small business advertisements, use to be listed on the individual's profile but this has evolved into the "newsfeed". This newsfeed offers multiple updates on the recent activity of friends for users on their home page.
This social networking system of e-collaboration has become a basis of electronic advertising for small businesses. Facebook has now allowed small business owners to communicate to the masses what they are doing, what events are taking place, what achievements or recognitions have been received by the small business, etc… Newspaper articles pertaining to the small business can be copied and pasted onto the business profile or added to their status or Twitter updates allowing clients and potential clients to view their accomplishments within minutes of their publication. By indirectly advertising these achievements by posting projects small businesses can create a "buzz" about their activities.
Small business owners are able to build relationships, gain return customers, and receive referrals by marketing the skills as well as services they offer via social networking. Small businesses will benefit tremendously from creating a profile on these social networking sites which contains all pertinent information that users need in order to evaluate the small business' qualifications. These profiles can include pictures of the company, their products, or completed work as well as appropriate logos and contact information. These business profiles target large audiences with a single click. Messages and updates can be sent to all of the small business followers through a single click, utilizing the many facets of social networking applications. Through incentives, small business owners can provide contests, games, and prizes for clients who participate.
Events can be created via Facebook or posted on Twitter which contain contact information alongside all relevant information such as the host, location, attire, admission price—if any—, as well as the start and finish times, whether the event is closed or open to guests, and shows a list of those who have made reservations and/or were already invited.
Latest posts by Elias Cortez
(see all)