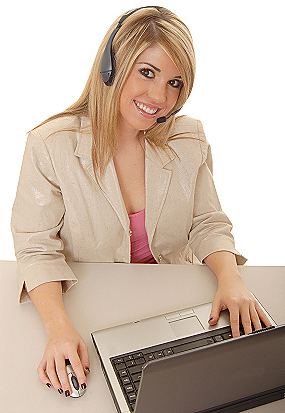 For entrepreneurs and budding startups, a virtual assistant (VA) can fill the need for any skill set that you require. From simple tasks like encoding and research, up to technical and administrative tasks; outsourcing your workload to a VA can give you and your company more time and resources to do what's important – grow your business.
If you haven't outsourced to a VA before, you might not have an idea of how they can help you save time and energy. To give you an idea, here are just some things that a VA can do for your startup:
Competitive Research
Before you jump in and start your business, it's important to know who your competitors are, what they do, how they do it, and how you stack up to their products and services. Doing research on your competitors can take a lot of time and if you want to stay ahead of the game, you should also do it regularly. With a virtual assistant, you can keep your competitive intelligence updated regularly and keep abreast of the latest developments and trends in your market. Assign your VA to create a regular report of your competitors prices, new products/services and other helpful data.
Process Documentation
Without proper documentation, work processes can become ineffective and you'll end up having to train people personally, and repeatedly. Mistakes will happen often because there have been no guidelines and instructions set for your team to follow. But doing this by yourself is a heavy task and requires a lot of typing. Assign your VA to document work processes and guidelines and make it available to your whole team. Through this, you can see what processes work well and what doesn't. Recruiting and training up personnel will also take less time because all your work processes have been documented.
Customer Support and FAQs
When starting out, you'll inevitably get questions about your products, shipping, how to avail of discounts and everything in between. Handling this work can be potentially overwhelming job, especially if you receive multiple orders and customer emails a day. Why not assign a VA to handle your customers? A virtual assistant can become your interface with customers as they answer questions, concerns and document common issues in an easy-to-read FAQ.
Reporting
Having your virtual assistant create regular reports can be a huge timesaver for a business. Assign your VA to send periodic reports on site traffic, conversion rates, clicks, new subscribers, etc. and focus on improving your strategies and finding out how to better make use of this data.
Find and Contact Bloggers, News Websites
For a relatively new business, awareness is one of the hurdles on the way to being successful. One way to build awareness of your brand, product, or service online is to get blog and website coverage. Task your virtual assistant to contact bloggers and news websites in your niche and ask for guest posting or review opportunities. By having someone focused on this task, you can make huge headway into getting more people aware of your business. Set a criteria for blogs and give your VA guidelines on what to communicate to maximize your exposure.
Also, your VA can subscribe to Google Alerts to stay updated on the latest blog posts and articles related to your niche so that you can participate in the discussions and get known in the community. Your VA can filter out the list of blogs and forward the most important ones to you, saving you time and effort.
Share and Bookmark your Content
Marketing your content online is more effective than plain advertising, and a virtual assistant is a great way to spread your blog posts, articles and announcements. Have your VA share your new blog posts on Digg, StumbleUpon,Delicious and other bookmarking sites, as well as social networks related to your niche.
Update Social Networks
In today's online environment, your business won't get noticed unless you're on Facebook,Twitter, or even LinkedIn. Sure, you could take care of updating all the different social networks, but you'll end up spending more time there than making your business better. Hire a virtual assistant and outsource your social media marketing – have your VA share interesting news and articles in your industry from around the web using BufferApp.com. If your target market are technology entrepreneurs, share news on Twitter from news.ycombinator.com or techcrunch.com.
Your virtual assistant can also take care of managing your community on Facebook and increasing the number of 'Likes' on your company's Facebook page. Using the RSSGraffiti app, you can automatically share posts from your blog on Facebook and get more exposure for your content. A VA can also maintain regular contests on your Facebook Page in order to drum up interest – there are a lot of possibilities.
Optimize PPC Campaigns
Pay Per Click (PPC) campaigns are good ways to advertise, but they can be a time-consuming and costly activity. Sometimes, it's better to have a professional virtual assistant handle it in order to get the best conversion rates and cost per click (CPC). Assign your Google AdWords, Digital Point, Bing, and other PPC campaigns to a virtual assistant with previous experience and have them improve it over time. Instead of learning PPC by yourself, you can rely on your VAs expertise and get more results faster.
Hire Other Contractors For You
Why not have your virtual assistant handle general administrative tasks? Being in the know, your VA can help you recruit expert developers, writers, designers and more, expanding your reach to more talented contractors. As always, set a criteria as to what your expectations are when assigning this task to your VA – what kind of people you are looking for, what skillsets are mandatory and other requirements. Doing so, you streamline your work processes and become a more effective startup.
There are many other ways a virtual assistant can help your startup. VAs will always be available as long as there's an entrepreneur looking for professional help.
Latest posts by Aymeric Gaurat-Apelli
(see all)