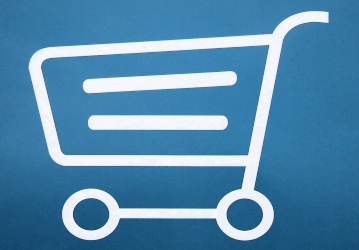 The domain of cheaper and cheaper applications, hardware and computing memory has given hundreds of millions of people the option to author and self-publish books, produce videos, music and spoken word audio. If you have something to say, there is a good chance that you can afford to get it down in a tangible enough format to sell, and if it is superb content, there is an audience for it. But exactly what are the best ways to steer people with open pocketbooks to it with the billions of digital products out there? This two-part series will present you 10 methods to get the word out and the revenue in.
I'll use the electronic eBook as the example in this article, but the same methods can be applied to videos, music and any other product you can deliver on the web.
Why digital products?
Low-priced but professional electronic publishing enables relatively easy production of saleable, written works of value by bloggers and category experts. Authors are capitalizing on low-cost, limited run publishing of hard copies, and that's great. Keeping the product digital keeps the work in the cyber-universe that has zero cost of delivery once the charge card clears.
The goal for every eBook writer is to get noticed, read, and make a profit on the results of her labor in producing the book.
Sound uncomplicated? It is, but it isn't easy. Online marketing an eBook involves a variety of corresponding tactics to get eyeballs viewing and cash flowing. You can buy traditional advertising in print periodicals and magazines and classifieds, but let's restrict this discussion to the online world.
Here are 5 winning practices that will help any writer, small business person or entrepreneur attract readers and profits:
1. Provide a Destination
Every different product you make can have a landing page if not several landing pages. This is the eBook specific site (myebooktitle.com) that makes use of either a written or video sales letter structure to talk about all the reasons people should purchase your eBook. Landing pages are a conversation unto themselves, but should have as many 3rd party testimonials ranting about the book and its material as possible. Every landing page winds up in a call to action to purchase the book online, for a limited time discount cost.
Note that landing pages don't have to be on your own domain. You can create a fan page on a site like Squidoo that is cost-free to establish and capitalizes on the SEO and visitors that the main Squidoo website already has.
Wherever your landing page is, ensure it is SEO optimized around key phrases and even your geographical area. This gives it the best opportunity for high natural search result ranking.
2. The Social Pimp
This one should be undeniable. Promote your eBook landing page in your Tweets, on your Facebook page, in LinkedIn groups, your YouTube channel, and on all other social media outlets where your book can be seen, forwarded, re-tweeted and more. Don't rely on this as your foremost method, but if you have fantastic content and a memorable message, you just may go viral and then the sky's the limit.
3. Internet Press Releases
Write a press announcement or a collection of them about your book, its release and availability, and submit to paid news release sites like PRNewswire.com and/or low-cost/no-cost outlets like PR.com. Make it compelling and link to your page for purchase.
4. The Power of the List
Don't have an email list? Shame on you! Your personal or business website should have an email sign-up list where people opt in to hear from you. But why would they do this? I'm sure you've seen sign up forms that say, "Sign-up for our email list!" Gag me with a pitchfork! Unless the site carries gravitas and heavy name awareness, no one will register for your list without a lead magnet. A lead magnet is the freebie, the free offer that intrigues the reader enough to cede his email address to get it.
If you just created an eBook, your magnet may be 1 or 2 free chapters of the eBook. Gather email addresses while enthusing people with the free chapter content, tantalizing them for even more. You, of course, now send them customized email messages from your email marketing partner (Constant Contact, I-Contact, MailChimp, etc.) that are timed auto-responses from the day they first received the chapters. Each subsequent email gives them an option to click through to your web page and buy.
5. The Email Footer
This is the easiest technique I know of to get folks to a product landing page and it costs you absolutely zero. Yet I am surprised that it is the one that is often forgotten. Every email you send should have a standard footer that represents you. It typically has a name, title or something appealing about you, and some way to get in touch with you. It should also have your site linked or whatever other page you might want to steer people to, like a LinkedIn profile. You can use an anchor link, like Get Your LinkedIn eBook now, or spell out the link beginning with http so it reads http://www.yourlink.com and will be visible in text-based email browsers too and a live hyperlink in most email browsers. Emails get forwarded, copied, and otherwise shared. You never know who is viewing and clicking.
Latest posts by Karl Walinskas
(see all)