'Podcasting Renaissance' – the fever that has caught the business owners badly. All are after having their own podcasts…rather their own Internet Radio Show.
Well, the reason might be the huge benefits that Podcasting have:
  Big or small, all business can use Podcast as a branding platform. Since podcast is simple and inexpensive
  Business has the chance to acquire a captivated audience with podcasts. Audiences can listen to the podcasts while keeping themselves busy in some other works.
  Podcasts literally echoes your business mantra inside audiences head
  Subscription to the podcast will automatically deliver it to your audience compared to emails or newsletters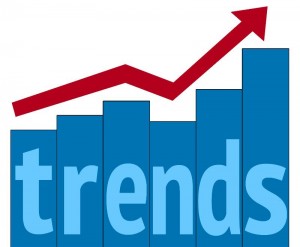 Will you like to become a podcaster? What will make your website or blog successful in that case? Why do business owners love to use podcasts?
The business owners should steer their venture with the current market trends. Podcasting is a million dollar business since an increased number of professionals have started to enter the game. To set the massive difference in the growth of your brand, business and audience, be the next big Podcaster.
Chalk Out a Plan for Podcasting
Podcasting is an excellent platform to share the content and is showing sign of resurgence with the thought leaders entering the Podcasting arenas in recent. (An excellent opportunity to have real good business profits)
If you want to enable a podcast for your business, have a plan and system for success. Podcasting is little difficult in the initial stage, but if you have a consistent approach then you can grow your business with an impact.
Take your podcasts as projects and ensure that they have a defined beginning and an end. Set up a workflow checklist for each episode. Have templates to show emails, follow-ups, pre-recorded intro's video Screenflow templates, this checklist will help you to stay focused.
Launch A Profitable Podcast Today Download This Free Guide
Focus On the Date You Launch Your Podcast
Do you want your podcast to strike the chord of market with a loud bang? Then consider the launch date. iTunes the latest podcast traffic driver has enabled a feature called: New & Noteworthy. The two top rows forecast the trendy podcasts in session. So from the launch date you have 8 weeks to be the top 100 in New & Noteworthy section in iTunes.
Utilize this 8 weeks, how will you use it? – Release at least three podcasts on the launch day. The first weeks you must reach out to your audience asking them to download all three podcasts, then ask to leave a rating and review.
Simple math works out here: 100 subscribers will have 300 download in the first week and this help you to reach the top 100 in New & Noteworthy section. Once you reach the summit sit and watch your podcasts outperform.
Voice Talent Makes Your Podcast Stand Out
Add a flare of professionalism by hiring a professional voice for your podcasts. Record the intro and outro in his or her to set the huge difference in your production value. Key ingredient of a podcast is its host. A talented voice will keep your audience engaged for a longer time. A talented voice can make a crappy content exciting to hear.
Get Your Step-By-Step Guide To Launch Your Own Profitable Podcast
Podcast Length Is Important
Podcasts should be long enough to cover the essential details, but short enough to keep the note interesting to hear. If you are the sole speaker, then keep the length to fifteen minutes, and to extend the time you can add a few interviews. It is better to keep podcast short so that you do not exhaust the topic.
Get People to Visit Your Website or Blog
A podcast can help you to make people come back to your website or blog. While you run the show, remind your audience that they can always come to your website to get access to all the links mentioned in the episode. The listeners can easily browse through those links without playing the podcasts once more. Thus, you will be driving more traffic where all the actions take place. Make your journey easy with the use of redirect links or hub on your site where all your podcast shows stays listed.
Coming to the end of this blog piece, don't you think to take up podcasting as your brand driver? In many aspects, podcasting is difficult than blogging, but one who hates to write will take up podcasting to make their brand perfectly.
Give it shot, as you have nothing to lose, create and re-create the new or stale content to boost up the traffic chart.
Author's Bio
Jason Smith is a freelance tax consultant, financial writer (website) and a guest speaker is presently residing in NY. He is keenly interested in changing face of global economy, anything related to tech and social media. As a single dad, he often finds it hard to maintain the work-life balance but still manages to make time for his baby boy, his band and golfing buddies!
Latest posts by Jason Smith
(see all)