Entrepreneurs and ambitious start-ups growing frustrated with working from their spare room or study face the dilemma of whether to stay small fry or take the next step up the ladder into their own premises.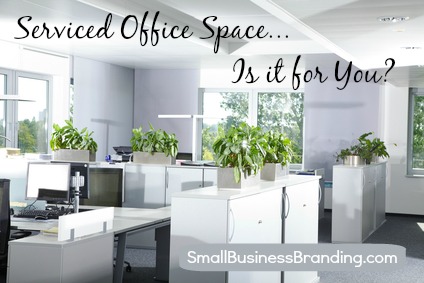 Working from home often seems like a great idea initially, but it comes fraught with challenges to overcome. Home life can become a distraction, left without motivation, privacy and an increased sense of isolation, resulting in a poor work-life balance.
Taking a leap of faith and moving into your own dedicated office may seem like a daunting step to take, but the benefits of working in an office are plentiful.
Serviced offices in particular offer a swift, stress-free solution to getting your business operational externally. With a serviced office, tenants are able to rent premises that is already kitted out with all the necessary technology and amenities to get on with what you do best from day one.
Start-ups require next to no initial capital investment with office equipment and furniture all included as part of the lease. Well-equipped serviced offices are now widely available in city centres and influential business districts throughout the UK.
These range from small owner-operated business centres to larger globally-run chains. But start-ups can rest assured there is always a centre available with a location, décor and price to suit your business needs.
Location-wise, new and growing businesses can find a business centre in and around their target customer base or in amongst the competition. Firms can appear in relevant directories and business listings without having to use a home address; the centre can be used as a registered address for heightened prestige.
Professionals can enjoy state-of-the-art facilities at an affordable price in a serviced office. Start-ups can make the most of amenities that may otherwise be out of budget; from 24/7 security and call handling services to mailing and meeting room space.
It gives new firms an entirely professional look from the outset, without having to incur all the costs involved. Furthermore, on-site support staff means start-ups have increased capacity to focus their efforts on their business.
The flexibility of serviced office leases is also very attractive to new and growing businesses, with low-risk three-month leases often available for particularly risk adverse business owners.
This is also very useful for start-ups who simply need bigger work space for a particular project without long term ties; with the ability to revert back to your home office upon completion if necessary. Businesses are not subject to expensive break clauses and, as projects come and go, you don't have to overstretch yourself with long term overheads.
The idea of renting office space in a business centre with multiple other firms is a relatively new concept in the UK; however they have been an intrinsic feature of commercial property culture in the US for a number of decades.
Now is the time to take advantage of the most economical and practical way to control company costs whilst benefitting from the prestige and stature of being in association with a fully-managed business centre.
'How serviced office space gives start-ups the freedom to grow' was written by Cathie Sellars, head of marketing at Workspace and is published with her permission.
Latest posts by Russell Morling
(see all)