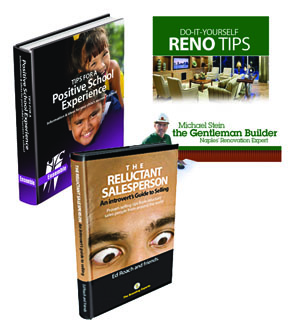 Does your brand have it's own niche audience to speak to? I should probably start by explaining that a niche audience is a database of businesses that you market to. It is sometimes referred to as, "my list." This is an important cross-section of people who have at some point in time asked for something from you, and are now accepting more information on a regular basis, (hopefully). This is what is called an opt-in list.
There are lots of strategies on how one might acquire this list, but one of my favourites is what I call an eMail harvester. Put something on your website that people will want to grab from you for free. Don't give out junk, it speaks poorly on your (brand). The thing is, you don't just hand it over, but have it, so that they must fill out a simple form. This form is automatically processed and the info is sent to your database. From here using your marketing prowess, you deliver your message to them on a regular basis. This ongoing exposure to your brand is very powerful. It offers you the opportunity to get additional paying business from this private or niche audience.
One of the unwritten rules of this niche audience is to respect them and not over whelm them with email sales pitches. I use mine to provide additional free advice. Over time a relationship is born, and they contact you directly for more services etc. Most of my efforts have as its core goal, getting people to subscribe to my list. If you are not doing this, I'd highly recommend it. You'll love to recognition it brings to you as the thought leader.