Value Your Customers If You Value Your Business
Have you ever walked into a store excited about your latest purchase only to leave your much coveted purchase on the counter because of the [lack of] customer service?
Remember how that made you feel?
I'd venture to say that if you were happy & excited to make your purchase when you walked in the store you walked out with a much different feeling about your choice and vowing to find the item somewhere they would actually appreciate you.
Let's translate that to your own business.
How many people walk away from an experience with you, your site or your product unhappy because they weren't treated they way they thought they should be?
Exemplary customer service is all about treating your clients & customers they way they feel they should be treated.  Make them feel special and appreciated and they'll be loyal to you and your brand.
If you don't know how people feel about their experiences with you then you must make it a point to find out.  Putting the value of your customers above everything will help you find true success. Without your customers you don't have a business.
Now, that we've touched on how important your clients & customers are to your business let's talk about the people that represent you.
They way you treat the people that help you run your business will directly reflect on how they treat the clients & customers with whom they have contact.
If you treat your "helpers" rudely or with indifference then that is how they may treat your customers.
The way people are treated by the representative of your company is a direct reflection of you.  Make sure that the people that work on behalf of your company are treated with respect and understand their value to you so that they can reflect that feeling to your clients & customers.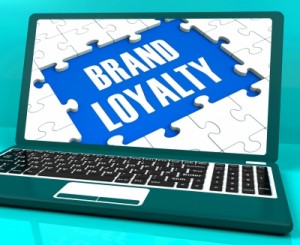 Exemplary customer service is synonymous with your brand.
Let someone have a bad experience with you and before you know it they're sharing that bad experience via word of mouth and worse through social media.
Be respectful to each and every person that finds their way to you. It is important to be courteous and make your customers feel as if they matter – that they are valued.
People are less likely to work with or buy from a business because they have seen online or heard by word of mouth that a company provides bad customer service.  With quick access to the internet all it takes is one negative word on Twitter or Facebook about your business and you may be doomed to failure.
The key to brand loyalty is exceptional customer service. Go out of your way to show customers that you care about them whether they buy or not. Respond quickly to emails, comments, contact forms and most especially to a customer standing at your counter or cash register. They will remember that they were treated well, had their questions answered and made to feel important.
Image courtesy of Stuart Miles FreeDigitalPhotos.net
I started my first offline business around 1992 I owned and operated a radio sales and repair shop for about 4 yrs. I have beenonline since around 1996. I dabbled mostly and it wasn`t till 2006 when I went to my first Big Seminarthat I really saw what the internet was doing right at my fingertips.
Since then I have started and currently run several service sites online.My personal brand online is notcompleted yet but I work on it daily in the hopes of establishing myself.

I decided to narrow down those that I truly follow and recommend. Armand Morin , Michel and Sylvie Fortin and Jim Howard author of Branded for Success are my main sources of knowledge these days by choice.
For inspirationTony Robbins fills the bill nicely.
I have to say that Ed Dale is still a favorite and I love what he has done with the Challenge and the amount of people I know who have benefited .Jimmy D Brown,Jim Edwards are always trusted sources of quality information.

I intentionally cut back on those that I follow to reduce the noise and allow me to focus on what is important.This is not to say there are not plenty of good people to learn from. I just think you need to choose a few and immerse yourself in what they can offer.

Napoleon Hill- is a must read for anyone in business

I think I have a diverse enough background to bring some good things to smallbusinessbranding.com . I look forward to the chance to prove it.
Latest posts by Ken Chandler (see all)