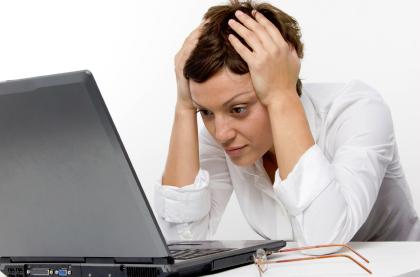 Is your brand continually evolving? Are you always watching for tools and education to put more opportunity in your cross-hairs? Just last year I fine-tuned my website. I really thought the look and functionality was exactly what my brand reflected. In the year or more since that re-do I recognized that to update or improve the sight I really should have not completed it in html (which I did myself). I am now in a major re-do porting the site to a WordPress platform. This is beyond me so I had to engage the services of a professional in this area. I'm anxious to get the flexibility that this platform allows.
Are you finding it easy to get the brand information and/or training you need to help you grow your brand? I've signed up for a few webinars and online lectures only to have them deliver generalities. I leave with more questions than answers. You come to realize that the webinar is really just a come-on in a complicated sales funnel. This can happen in a paid webinar as well. I set my sights low in many things that I attend. I am usually just looking for a nugget or two that can help me more effectively deliver my products. When I deliver to my clients, I often ask myself if this is how I would like to be treated? Is this price point something I would consider paying?
Do you monitize your services? Do you find it difficult to do? I'm curious to know what platforms you find advantageous and are you and your audience having an enjoyable experience working together? I've seen just having a book out there draws people to you and your brand experience. When you have a strong brand, you'll find yourself in demand for your opinion. How many people offer to buy you a coffee to get your opinion on something? These questions are exacting the reason I found that the platform of my website was sorely lacking to allow me to quickly adjust to new revenue streams. I like to react immediately not six months or more down the road. My brand expects me to jump while the iron is hot. Who better to invest in than myself? A few thousand well-directed dollars can make a HUGE difference in how your brand develops.
How many people do you know, who whine on about the economy but do nothing to develop opportunities that will will positively impact their businesses? It's as thought their answer is to ignore the problems and success will eventually find its way to them. I wish that were true but it's never worked that way for me. I've always had to create my own opportunities. It's like the old adage. "I seems the harder I work, the luckier I get."
For more than 30 years, I have worked with hundreds of successful small businesses by helping them develop unique brand positioning strategies that differentiates them from their competition. I appreciate working with companies who see the value of going beyond mere slogans and have a desire to sell from compelling positions. I consult predominantly with businesses facilitating my proprietary branding process. This branding process effectively focuses a company's brand delivering a positioning strategy that can be taken to their marketplace.

I have international speaking experience and am the author of "101 Branding Tips," Practical advice for your brand that you can use today. I'm also a "expert panellist" with Bob Proctor (from The Secret)'s Matrixx Events in Toronto.

I have been interviewed in all media and I also blog extensively and uses the digital realm on the web to connect and promote my services world-wide.

I have international speaking experience including a recent event in Prague, in the Czech Republic and is the author of "101 Branding Tips," Practical advice for your brand that you can use today, the book is available on Amazon.com and the Amazon Kindle store.

My clients are from Canada, The United States, Ukraine, India, United Arab Emirates and Tanzania.

I recently facilitated a workshop in San Diego aimed at teaching Graphic Design companies how to build brands for their customers.