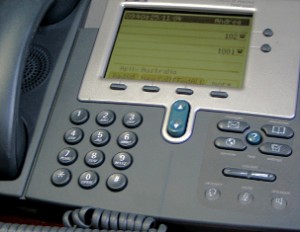 As a business owner, you invest a lot of time building your business reputation and brand by communicating with current and potential customers. With the advancements taking place in the communication field, keeping up with the latest technology can be exhausting and overwhelming so putting off an upgrade is common but unnecessary. Fortunately, upgrading your business phone systems does not have to be overly expensive or complicated. You just need to know your options and how to choose the right communication tools for your business.
Phone Systems Compared
There are really only four different types of phone systems to choose from, so all you have to do is become familiar with some of the beneficial features of each, and then evaluate the needs of your business. Once you find a good match, you will find that your business will run smoother and your employees will be happier.
1. Key-less Systems
If your company has less than 10 employees, this is probably the phone system for you for a few reasons. First, a central control system does not need to be installed into your office. Second, the system is not wired into your office, so if you might move locations you can move the phone system right along with you. The system is low cost; however this system can only support 2-4 lines and cannot grow along with your business.
2. Key Systems
This system has the ability to be upgraded with different features as your business needs change. It is great for a company with as many as 40 employees and is supported by a central key system unit. This system is a good "in-between" system in terms of features. It has the ability to be upgraded to a few key features while still remaining pretty basic.
3. Private Branch Exchange (PBX) Systems
This is the system for larger businesses of 40 or more employees. The best thing about this system is that it works well with other devices that may already be in place. In other words, it is fairly easy to connect this system to another, pre-existing system. PBX is also great because it offers advanced features that may be necessary to your company; however this is the most expensive system.
4. Voice Over Internet Protocol Systems (VoIP)
VoIP systems work well for any size company. This system allows employees to make calls using an internet connection as opposed to a phone line. These devices are becoming extremely popular now that Internet usage has become so widespread, and is quickly becoming the main way to call customers and clients. This is system is very inexpensive, and works great for a company who does a lot of business long-distance.
Once your upgraded system is in place, you'll likely find that your customers appreciate the new options. This, in turn, will translate into an in increase in your business reputation and brand recognition. Since upgrading is a win-win proposition, go ahead and make the communication updates that will benefit your business.