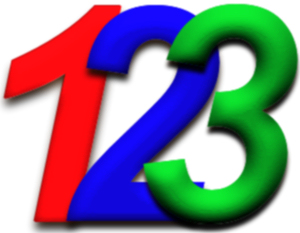 There are more than 27 million small businesses in the U.S., and in this tough economy, the competition can be intense. As a result, online marketing is playing an increasingly crucial role for attracting and retaining customers.
The first step to marketing your business online, of course, is to create a website. But then what? Most local merchants don't automatically think of online scheduling as the second step to growing their business. Perhaps they aren't aware these solutions exist, or think they are too complicated or too expensive to implement. However, even a fully featured online scheduling solution like Genbook can be configured in under 30 minutes and cost (a lot) less than your mobile phone bill.
From salons and spas, to photographers, chiropractors and consultants – the demand for online appointment scheduling has grown exponentially over the last few years. The right solution can be leveraged to enhance customer service, attract and retain customers and provide an entrée to additional online marketing efforts:
Enhance your website to attract customers – Make sure you display a 'Book Now' button or 'Schedule an Appointment' link prominently on the homepage of your website. This button or link should easily draw attention to the fact that your services are bookable online. This creates an immediate call-to-action for customers to >book an appointment, and shows that your business is sophisticated and reputable.
Create or enhance your Facebook business page – Most customers expect service-based businesses to have a Facebook presence in addition to having a website. A Facebook business page provides an opportunity to connect and engage with customers across one of the Web's most visited and popular social media platforms. (You've probably heard the stat: if Facebook were a country, it would be the third largest in the world.) A business page allows you to receive customer feedback, upload photos and offer incentives to your customers. To encourage bookings, add a 'Book Now' button to your Facebook page that links to your scheduling solution.
Start an email newsletter – This is another great way to reach existing customers and include your online scheduling button or link as the call-to-action. Topic ideas for the newsletter can be current specials and promotions, new services or locations, profiles of staff members and customer success stories. An online scheduling solution that automatically collects contact details can also help manage your customer database, making it easier to target your newsletters.
Encourage customers to post reviews about your business – Reviews are becoming increasingly important for service-based small businesses as more customers check a business' reviews online before deciding to schedule an appointment. One of the easiest ways to procure reviews is through an online scheduling solution that automatically collects and publishes feedback from your customers after their most recent appointment. Reviews can be shared on Facebook and Twitter, creating social media buzz that widens your business' reach even further.
Implementing online scheduling, enhancing your website and using social media marketing will also increase your website's ranking on the major search engines. This is part of the 'search engine optimization' (SEO) process of creating quality content that links back to your website, which in turn increases your ranking. In addition to attracting new customers, your business will stay top-of-mind for existing customers.
These online marketing strategies will result in more appointments, especially among today's increasingly tech-savvy, discerning consumers who expect a strong online presence and superior customer service from the businesses they frequent.
Have you used or considered using online appointment scheduling? What have your experiences been?
Latest posts by Marc Woodward
(see all)