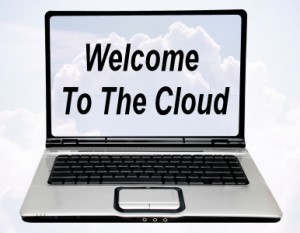 Your business needs to work everywhere. In this day and age of endless connection with others, it is becoming more imperative that businesses not be tied down to a physical business aspect that limits their capabilities. If you're looking for more mobility, then welcome to the cloud.
Cloud computing is delivering host services all over the internet. So instead of hosting your software, servers or documents internally, they can instead be made readily available through the internet. Cloud based computing uses many different servers of its own across the internet, ensuring that your information is never in one single place and is secure. This safety feature also makes cloud computing possibly safer than having your own mainframe or using your own server in-house.
The Advantages of Cloud Technology
Those that work in the business world are constantly on the run. Who's to say that your business can't be just as effective from your local cafe than working in the office everyday. The ability to access your information from wherever your are with web based devices is certainly a nice tool to have in your back pocket- literally. The need to constantly remain seated in your office is less of a necessity. There is also no longer the need to keep constantly updating software. Cloud computers update software by themselves. So any software or information uploaded on a cloud server always has the most up-to-date, user friendly and convenient technology in use. This can drastically reduce the price of costs for information technology maintenance and software purchasing.
Grow your Business
Being advantageous of cloud technology allows you to focus on you. Use your time being innovative and growing your business, because cloud computing does the rest. It's constantly checking your data to make sure it's efficient, clean and effective. Yet it also give the satisfaction of knowing you are in control without the worry of security. Put your future, and your business, in the cloud.
Do you have some ideas of how you could use cloud technology to your business advantage? Have you used "the cloud" before?
Latest posts by Charlie Townsend
(see all)