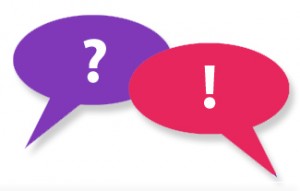 We are all experts in something. You might be humble in your discussion of your expertise, but be assured that you ARE an expert. I think that it's imperative, that you share that expertise with your audience and allow them to benefit from with their exposure to you.
October has been a good month for exhibiting my expertise. On Tuesday past I spoke to 120 women leaders when I presented to Athena International in Chicago. Yesterday I was interviewed on List Builder Tele-Summit, an initiative spear-headed by Donna Ward and Rodney Rich. Next week, I'm featured at the grand opening of The new Windsor Small Business Centre at the University of Windsor signing my new book, 101 Branding Tips.
All three events were opportunities to expand my reach and profile my expertise. In all cases, it's a great way to meet new people and see how I can potentially help them with their brands. In every case I am providing opinion free of charge to help those in attendance. It defines my brand, and in turn provides me with the opportunity to develop new leads. What do you do to share your opinion? It's a great way to show your expertise in your category. It's very much a three dimensional form of marketing your brand.
Challenge yourself to stand up and express your leadership topic. Put yourself out there and I can assure you that you WILL benefit from the effort. Outside of self-promotion another worthy effort is to mentor younger people with your expertise. It takes a leader to recognize the value in helping others grow. It's rewarding on many levels.