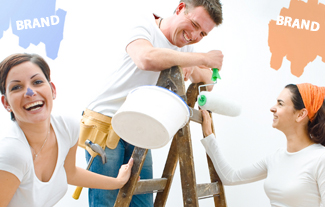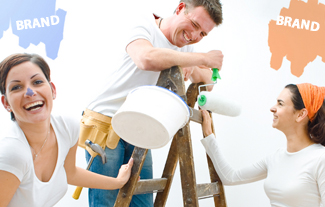 Your brand image is the face of your brand. It is the first thing your target audience sees when first introduced to you. What do you suppose goes through their mind when they see your brand image? Are the colors and imagery resonating by correctly representing your brand values and personality? How about consistency, are you showing one message?
At the first introduction everything is riding on your brand image. If a business's image is amateur, then they are doing immediate damage to sales goals. Their efforts to save money and get an image on the cheap, only shows their lack of understanding as to how the buying public formulates buying decisions. Their perceptions are the reality in the world of a brand. If a business looks like a small player, a person will have a more difficult time building a belief that the business can deliver for them. These perceptions and reactions happen in seconds. Building trust is huge in the sales cycle and so any distraction from that effort is critical.
Your brand image should also differentiate your company. Choose colors that not only represent your personality, fit psychologically but also are different than competing companies. Every aspect of your brand must be compelling to a prospect. Your brand image mustn't be simply window dressing either. You have to walk the walk. There are so many things you have to remember in order to succeed, your image should be the wonderful wrapping to a tremendous gift inside.
Take this opportunity to look objectively at your brand image. Ask friends and customers for their opinions in a short survey. Use the results to address any deficiencies and make your job a little bit easier.