Picking a great domain name that fits your brand is an important business decision. Likely, up there with some of the most key decisions you'll ever make, and one you may be stuck with for a long time. Therefore, it is important that you take the time to give domain naming some thought before you jump in without considering the factors involved.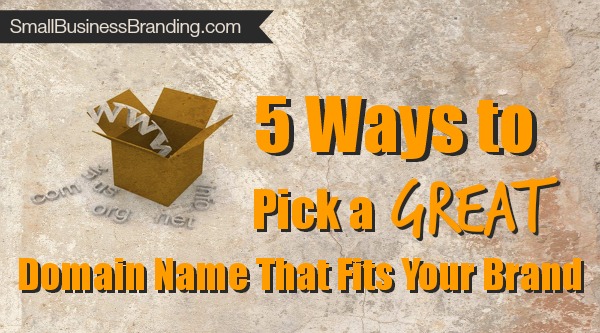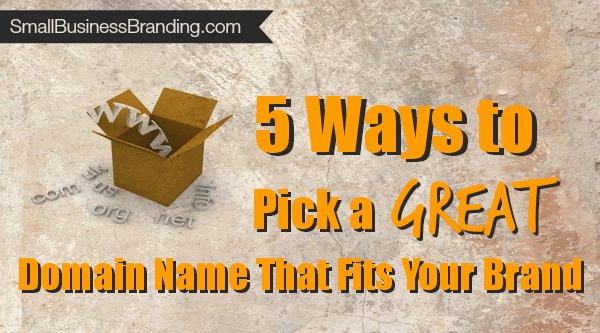 1) Consider Your Business Model
Your business model consists of what you sell, to whom you sell it, and how you deliver it. Understanding these facts about your business will help you consider why you need a website. Every business has a purpose for needing a website. Consider some of these reasons for having a website.
Establish Credentials
Provide Information
Generate & Collect Leads
Sell Your Product & Services
What is the purpose of your website and how does it relate to your business model? Understanding your purpose can help you pick a domain name that resonates with your audience and business model.
2) Think About The Image You Want to Evoke
Words have meanings and bring to mind various images and connotations that should not be over looked. The meanings might be related to the dictionary but they might also be related to popular culture. Your domain name should connect your audience in their mind, before they even visit your site, to an idea of the type of content that will be on your website. That might be very remote such as with made up words like Yahoo.com which just sounds fun and people like to say. It might be more serious and direct such as with a domain name like shareware.com. It might even be brand related by name like MarthaStewart.com.
3) Know Your Market
Get laser focused on this but also look to the future. Do you see yourself expanding into other markets in the future? If you're sure about your exact market right now, and in the future, you can choose a domain name that directly speaks to that audience. Your domain name impacts search engine optimization (SEO) in many ways making it either easier or harder for your audience to find you. Using a word that your market would use to find you can be an important and crucial way to being found online.
4) Research Keywords to Describe Your Business
You might think that you know all the keywords to know about your industry but you don't. Try conducting keyword research using tools like Google Adwords Keyword Tool to help you choose a great domain name that represents your business in a good way, but that will also attract an automatic audience due to the use of the keywords in your domain name. Ensure that the keywords you choose have a high search volume and enough interest by your audience to choose those words as your domain name.
5) Know Your Current Position
Is your name known already due to work that you've done in the same niche? Are you a already a popular coach, author, well-known writer, virtual assistant or do you meet other criteria that would make your own name, or a made up name, an important domain name to consider?
These are names that you can brand. Good examples are SethGodin.com, Google.com, Etsy.com among others. If you are, or know you will be, very well known you can use your own name or a made up word to create a brand-new identity online but it will be a bit harder than if you choose words that already had meaning to the people searching for your information.
Picking the right domain name will help you establish credentials, provide information, generate leads, and / or sell your products and services. It's one of the most important choices you'll make going forward with your business idea. Take the time to use one or more of these five ways to pick a great domain name.
Latest posts by Jennifer Spurgeon
(see all)