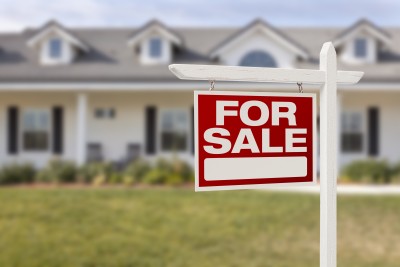 I came across an interesting article today that smacks the face of good branding. It speaks to authenticity. Colby Sambrotto, the founder of 'for sale by owner' recently sold his home through a real estate owner. He even paid full commission. What does that say about his authenticity? The negative press will certainly hurt the DIY market. Read the story here.
Are you and your brand on the same page? Do you manufacture parts for GM but drive a Chrysler? You can't have it both ways. We are all guided by our perceptions. I've met people who sold sales training packages but they themselves never used it in their sales efforts. I've met Dale Carnegie guru's who never exhibited traits complementary to Mr. Carnegie's principals. Hypocrisy abounds. It takes real effort to live your brand. To do otherwise shows that you don't take branding seriously and put its value as so much spin.
Branding is not a slogan or an "I wish I was great."
It's not what you wished it was or hope it could be one day. Real estate agents across the continent are going to be re-defining Mr. Sambrotto's DIY brand for him over the next little while. He wrongly thought his personal and business brand were exclusive of each other. That kind of arrogance can be very costly and hard to back away from.
For more than 30 years, I have worked with hundreds of successful small businesses by helping them develop unique brand positioning strategies that differentiates them from their competition. I appreciate working with companies who see the value of going beyond mere slogans and have a desire to sell from compelling positions. I consult predominantly with businesses facilitating my proprietary branding process. This branding process effectively focuses a company's brand delivering a positioning strategy that can be taken to their marketplace.

I have international speaking experience and am the author of "101 Branding Tips," Practical advice for your brand that you can use today. I'm also a "expert panellist" with Bob Proctor (from The Secret)'s Matrixx Events in Toronto.

I have been interviewed in all media and I also blog extensively and uses the digital realm on the web to connect and promote my services world-wide.

I have international speaking experience including a recent event in Prague, in the Czech Republic and is the author of "101 Branding Tips," Practical advice for your brand that you can use today, the book is available on Amazon.com and the Amazon Kindle store.

My clients are from Canada, The United States, Ukraine, India, United Arab Emirates and Tanzania.

I recently facilitated a workshop in San Diego aimed at teaching Graphic Design companies how to build brands for their customers.