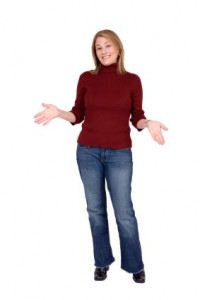 Most entrepreneurs I know love what they do. That make sense. Entrepreneurship is a lot of hard work, a lot of believing in things that others don't see or understand and sometimes, the financial stakes are high. We have to love what we do or we're plain crazy 🙂 Well… maybe we're a little bit of both.
The biggest problem with this is, it makes us prone to the workaholic habit. We stay up till odd hours, put in more a week than we've ever had being an employee. Yet, I remember telling one of my friends lately, "It doesn't feel like work, it feels like play". Not all the time of course, sometimes, we need to do what we don't like but that pretty much sums up the sentiment of many entrepreneurs I know. In this day and age, working long hours also means we're on to the computer a long time.
But alas! Getting the will power to turn that computer off is like swimming against the current to say the least. So… why not let the computer do it for us.
Did you know there are programs that can automatically power down your computer at a certain time?
Set the hours you want to work, let the computer safely power down at a certain time therefore forcing you to finish up and go enjoy the fruits of your labor with your family. Of course you have to maintain discipline not to power it up again or power up another gadget. Generally, I think powering down your main computer has a psychological effect – that you're done for the day. At least it does for me, and often does the trick.
Some people have also told me that if they set themselves a fixed number of hours to work, they're usually more productive because they know that's all the time they have and at the end of it, they have to pack up. Automatically shutting down the computer kinda gives you that kick in the you know where.
If you want to break the workaholic habit and give it a try, here are some small software you can try to help and they are from CNET so the download should be clean.

Latest posts by Lynette Chandler
(see all)